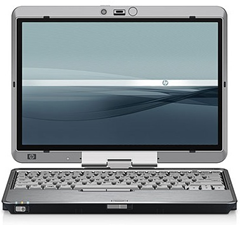 Lifecasters look out! HP has a new range of Laptops with your friend and mine EV-DO (mobile wireless internet) built in.
The built in EV-DO is care of Sprint.
Read the full article at Engadget for specs and all the technical stuff.
Interesting thought though – will users get a discount on the laptop because they're going to be paying money to Sprint for a long time to come?