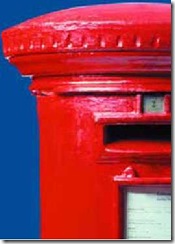 Broadband in the UK isn't as widespread in the UK as it is here in the US. My fellow Brits aren't as lucky as we are.
However, the Royal Mail (the British Postal Service) is working on a prepaid, pay in cash, highspeed internet service.
You see, post offices in the UK are a lot more like Banks and some are even general convenience stores than that are in the US.  They even offer savings accounts, right there at the Post Office, with a very good interest rate (actually I believe I still have a Post Office account somewhere).
For about $30 per month you get speeds up to 8mbps over a cable connection and a wireless router.
See more at the Post Office Web Site