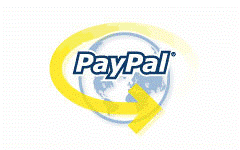 Online payment processor, PayPal, will officiall launch another way for you to spend your money online on Tuesday.
PayPal is set to launch a new piece of software called Secure Card.
Sources are letting slip that once installed, the software springs into action when you visit the shopping cart on a site.
The software sits in your taskbar and and generates random Mastercard numbers when you double click on it complete with expiration number and CCV. The payment is then taken from your PayPal account.
The software also fills out checkout forms pretty well apparently – in Internet Explorer.
It's a nice, new, secure little gadget for those of you who like to shop online. .
See more on Reuters