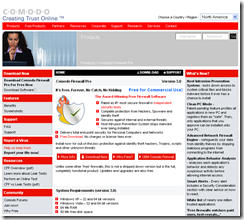 I've bee using the Comodo Firewall software for a couple of days now and I have to say that it's really good!
Even better, it's a free download from the Comodo site. Fully functioning, not-stripped-down, licensed and free!
The software learns the applications that you use to give them access to the Internet, should they need it and happily blocks all the incoming nasties.
There is an 'installation' mode for you to switch to while installing applications so that it gets to know the new application too and grants it access to the Internet.  If you're not installing and are still in installation mode Comodo will ask you if you want to stay in that mode and will time out to protected mode.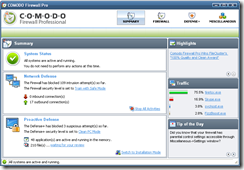 Of course Comodo does all the stuff that a firewall is supposed to do too. 
It's well worth a download.