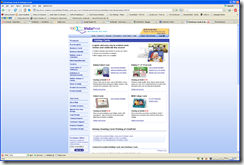 Vista Print, the number one online, custom print… everything (well, nearly everything) has some really great prices on 'design your own' Christmas Cards as the remainder of the Holiday season approaches.
Vista Print has gained itself a reputation for being amongst the best business card, calendar, holiday photo cards, marketing materials, stamps, station and generally anything that can be printed.
The selection of Christmas Cards on their web site is really impressive and the interface to design and customize your own card and upload your own photos (to do the traditional 'Smith Family Christmas' card) is really well done too. Very intuitive.
If you ant to spend a little more and bump up the quality of your card, a lot of the designs are currently available in foil too.