Pittsburgh's own Mike Woycheck has launched WearPittsburgh.com, a clothing store with a fun, Pittsburgh theme.
The WearPittsburgh.com store currently has about 260 products in it, described as "Apparel that features places and neighborhoods that make Pittsburgh special."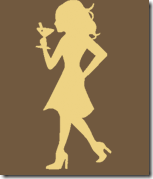 Mike has been blogging for years and is well known in the Pittsburgh blogging community. He also has a blog at HaveAGoodSandwich.com
<
p>Mike and WearPittsburgh.com were even featured in the Pittsburgh Post Gazette today.