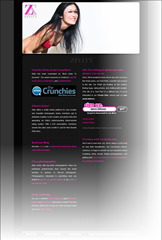 Zivity.com is a new startup that socially networks those interested in pinup type photography. Adults only.
Apparently the Zivity community celebrates sexuality and rewards photographers and models.
They're controversial to say the least.
Here's how they term it:
"Zivity offers a reality media platform for sexy models and beautiful photography where members get to distribute royalties to the models and photos they find appealing via Zivity's patent-pending dollar-backed voting system. With a $10 subscription, members receive five votes every month to cast for their favorite Zivity stars."
There are a couple of interesting points about Zivity.
They're an adult site and have received $1 mil in Silicon valley Angel Round funding. They're the first adult oriented startup to get funding like this.
Does this say that Silicon Valley will throw money at anything that says "Social Networking"?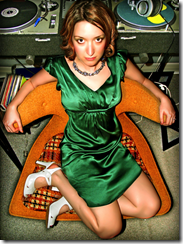 Also one of the Zivity co-founders, Cyan Banister, uploaded a set of personal pictures to get the site rolling.
Apparently Cyan wouldn't have considered posing like she did a few years ago but because of recent attention (in 2000 she won the "Sexiest Geek Alive" award) and for Zivity it seems she put her money where her mouth is so she took her clothes of and modeled for the site.
The site is currently in invitation only beta and should be rolling out a whole lot more invites soon.
Cyan is profiled here
TechCrunch40 Video Presentation