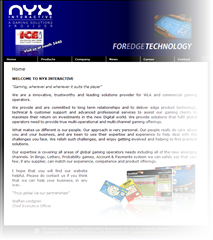 NYX Interactive recently announced that they're going to establish a gaming hub on the Isle of Man.
In yesterday's press release the gaming solutions provider announced that the Isle of Man will be a part of the company's operations.
Having a hub on the Island will allow NYX to deliver it's new gaming model, streamling gaming and offer it's customers new products.
See the Press Release here