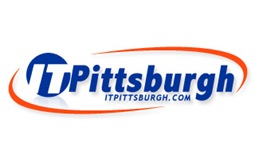 March 13th 6pm onwards
Altar Bar (in the strip)
1520 Penn Avenue
Pittsburgh, Pa
Bar, Free Food, music, giveaways and more.
Only $5 at the door.
<
p>ITPittsburgh Connectors are events where IT Professionals, IT Companies, Recruiters, Students and more gather to learn, network, pool resources, share, mingle, have fun and more.
ITPittsburgh is a group of the Pittsburgh region's most respected IT Professionals.
We have all joined together to strengthen the region's Information Technology sector and bring greater resources to both businesses and end users alike.
Our members are proven, reputable, reliable members of the Information Technology community.
More information at ITPittsburgh.com and FaceBook