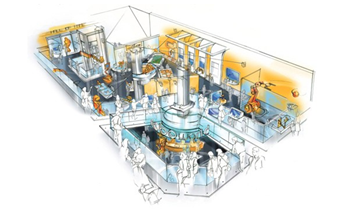 Reported in Engadget amongst other blogs 'n stuff is news of plans to put on the "largest national" robotics exhibition at a museum right here in Pittsburgh!
The Carnegie Science Center is planning a $3.4 million "permanent" display titled "Roboworld".
According to sources the display will contain an "array of mechanized devices".
It's being billed as the "largest and most comprehensive nationwide…"
The Carnegie Science Center has put on a number of very good exhibits and wee all know that Pittsburgh is the home of anything Robotic.
I can't wait to see it!