Pittsburgh based Tubu Internet Solutions,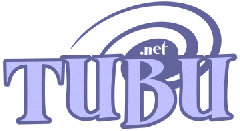 renowned for it's low prices, friendly service, and just being generally helpful have launched an exciting new solution, 'Managed Services'.
According to Andy Quayle, Founder and CEO of Tubu Internet Solutions "We've always been focused on helping people, 'solutions' isn't just a part of our name, it's what we do. We find solutions for people and companies."
Tubu's Managed Services is a solutions, that's for sure. They describe it as "Professional, proactive, computer and network managed services".
To dum it down, what they're offering is a behind the scenes, offsite, Information Technology Department.
There are two pricing levels. Less than $15 per month and less than $20 per month (all per computer).
For less than $15 per month Tubu's Tech Staff put a little monitoring agent on your computer that reports certain information to the Tubu Servers, checking on Windows, Updating, patching, checking your components, checking memory usage and hard drive space etc.
They even email you a report of how your computer/network is doing every month.
For just less than $20 per month their staff will do all of the above and monitor and eradicate any viruses/spyware/malware you may get on your computer.
There's a lot more to it than that – there's a lot more they can do like new device detection, password resets, defragging, rebooting etc. etc.
This would be a great service for a small business who doesn't want to worry about maintaining their computer systems and home users who don't know much about their computer and simply don't want it to fail.
As a part of the Managed Services Solution they have included a Remote Desktop connection that they can use to connect to help/show/train you whenever necessary or you have the option of connecting to your computer from wherever you are using their service.
There are a lot of great possibilities here.
It's well worth considering if you'd like your very own IT Department and friendly, on-call support.
Email [email protected] for more information
Here's their brochure