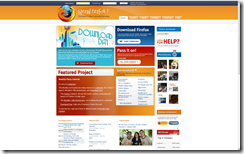 Did you not know? Have you not heard?
Today is FireFox Download day.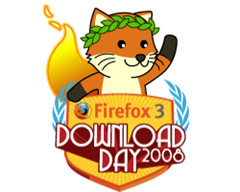 Mozilla released version 3.0 of it's FireFox browser today and is trying to break the world record for the number of downloads.
I've been running FireFox 3.0 on my systems for a while now, since it's RC days and I've loved it.
It's sooo worth downloading! Why not make it your primary browser?
Get it at GetFireFox.com
Thanks to Blogging Tips for reminding me