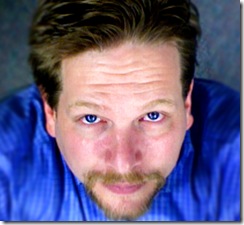 For those of you who don't know Chris Brogan, here's a super great guy and Social Media type guru.
I got a very nice piece of bacn this week from my LinkedIn account claiming I have a recommendation waiting for me there.
Upon checking to se if this miracle were true I found that Chris had written a very nice recommendation for me!
What a nice surprise 🙂 Thanks Chris.
Also, on the same theme (and the post also contains a picture with Chris in it.) Jon Swanson wrote, in the Levite Chronicles about 8 ways to encourage a friend. This is a great post that, sadly, is full of things I wish I thought of doing.
I'll try to do some of those things for/about you. Will you try to do some for/about me?
Picture credit to Jane Quigley