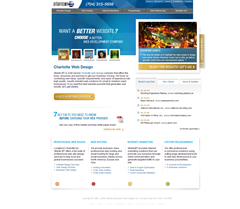 Atlantic BT is a charlotte web design company that I stumbled across today.
It's their portfolio that caught my eye for the most part.
You find that when you look through different portfolios from different design companies (which I find myself doing a lot), some of the sites get to be very…..samey.
This one was worth looking through though. A lot of the sites in the portfolio are fresh and set themselves apart from the same old web stuff.
Take a look if you need inspiration or pretty good web design services.