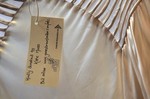 Image by Getty Images via Daylife
New format enables group purchasing, saving individuals and
businesses money as sellers compete
ASBURY, N.J., Feb. 4, 2009 — When it comes to money,
Americans are saving more and spending less. A government
report issued in January 2009 showed that the consumer
savings rate of after-tax dollars jumped to 2.9 percent in
the third quarter of 2008. This figure, up from less than 1
percent one year prior, is indicative of penny-pinching
behaviors. And that's why AbsoluteBuyer.com, a new online
marketplace where individuals or groups of people can join
together to purchase items for the absolute best price, is
poised for success. Launched in late 2008, AbsoluteBuyer.com
is a reverse auction website that gives buyers the savings
advantage, as vendors compete with each other to offer
purchasers their lowest price.
"AbsoluteBuyer.com is unique in that we're the only reverse
auction website that allows individuals to join together and
form buyers groups to receive the most competitive bidding,"
says Tony Plesh, founder and president of AbsoluteBuyer.com.
"Also, most other sites are for businesses only and charge
high user fees. Our website's services are free. The seller
only pays a transaction fee when they know they have a sale.
Finally, our website is user-friendly – it's easy to use and
clutter-free."
The concept behind AbsoluteBuyer.com is also
straightforward. Individuals or businesses list the items
they want to buy, and then other people or companies can
join in to form a group of buyers. AbsoluteBuyer.com
contacts suppliers and initiates the bidding. When that
bottom-line price is finalized, the supplier pays a three
percent transaction fee to AbsoluteBuyer.com, which then
provides the buyers' contact information to the bidder.
"With this unique auctioneering model, buyers love the fact
that they'll receive competitive bidding from sellers, and
that they can build buyers groups for an even more
competitive price," Plesh says. "However, AbsoluteBuyer.com
also creates a new business avenue for the vendor, who has
the opportunity to sell to a group of buyers in one
transaction."
AbsoluteBuyer.com strives to provide a trustworthy
experience for the buying and selling of products. Part of
the process entails using a rating system, which allows both
the buyer(s) and seller to give important feedback on the
other party. Those who are ranked below a certain benchmark
will be put on probation and temporarily barred from using
AbsoluteBuyer.com's services. Such policies help ensure the
integrity of AbsoluteBuyer.com and those who use the site.
For more information, visit