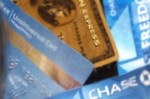 Image by Getty Images via Daylife
Author: Muhammad Azeem Ashraf
The Internet Cafe software is a complete bundle of multiple features in a single package. It is an application for the networks having clients and servers based arrangement. It helps you complete control and management of user accounts, their security and protection, payment methods, and detailed reports and statistics. A huge variety of features offered in this software enable you manage your cyber cafe efficiently and improve your business and earnings at minimum costs. It ensures you that no user at your cyber cafe is going to enjoy free Internet services. It helps you manage prepaid and post paid accounts, play accounts, PCs, X-Box, gaming stations and consoles. All user accounts are under complete control and management of your software. All the accounts and their actions and activities being performed are being logged continuously.
The security option available in the cyber cafe software enables you to restrict the access of the user according to your own choice and make settings accordingly. You can configure settings of Internet Explorer, local drives, control panel etc and restrict the user access to these option as well. When the account is inactive, security option enables automatic locking of the client.
The software generates a report of errors, when occurred. This feature helps your technician to trace and correct any flaw in your internet cafe. Software has news and event option as well. You can add news and to the centre which are displayed on the user login screen. You can put the current standing of your internet cafe straight on your website with the help of this software.
A very interesting feature which this software offers is that you can wake all the computers in your cafe on a single click. You need a Wake-On-LAN card for this purpose, however.
All the user computers are under complete control and you can manage them from a single computer on which the software application is run. This options enables you to configure each user account according to price, security, restriction and settings etc. accordingly and independently.
The software also keeps logs of all the activities and operations being performed on each computer. It generates detailed and comprehensive reports and precise statistics which are of use later for analysis of accounts.
User can choose pricing method according to his own choice and convenience. Credit cards are accepted by the software for payments. So the user can make payment on the log in screen from his credit card without going to any payment counter. Payment method can also be customized by the user; whether he wants t pay on hourly basis or he wants a monthly account.
Various pricing methods are offered by this software. Users can have some free Internet minutes or hours for the usage of a specified time. It means some amount is added to the user account after a specified usage of services. It gives several pricing options like bulk pricing. For first few minutes price will be somewhat high, nest few minutes will be less priced and coming next minutes will be less priced by an additional amount. You can also set different prices for different timings in the day or week. Free hours at peak timings or weekends' low prices etc.
The software generates time codes for every user accounts which allow them to use the service according to their payment and bandwidth quota. The user will be redirected to login page as soon as the quota expires. Individual accounts are generated for prepaid and postpaid users independently. Their access restrictions, time and bandwidth rate and quota will be specified separately allowing you flexibility in control.
About the Author:
Check out more details about working of Internet Cafe Software by visiting http:// www.antamediacafe.com
Article Source: ArticlesBase.com – Internet Cafe Software – One Thing For Multiple Tasks