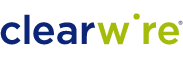 Image via CrunchBase
KIRKLAND, Wash., PHILADELPHIA, and OVERLAND PARK, Kan., June 7, 2011 (GLOBE NEWSWIRE) — Clearwire (NASDAQ: CLWR), Comcast(NASDAQ: CMCSK) and Sprint (NYSE: S) today announced a significant expansion of the Clearwire 4G network footprint and key capacity upgrades for mobile broadband customers in the greater Pittsburgh metro area. The regional CLEAR®, XFINITY® Internet 2go and Sprint 4G service area has added coverage for an additional 10,591 people. Now, more than 830,000 people in the Pittsburgh area have access to Clearwire's 4G mobile broadband network. This expansion represents new coverage since Clearwire's initial launch on September 30, 2010. 
Enhanced capacity and expanded coverage can be experienced in the following communities: Avalon, Baldwin, Bethel Park, Brentwood, Crafton, Dormont, Etna, Millvale, Mount Lebanon, Mount Oliver, Municipality of Monroeville, Oakmont, O'Hara Township, Penn Hills, Pittsburgh, Plum, Robinson Town Centre, Ross Township, Scott Township, Shaler Township, Turtle Creek, Upper St. Clair, Verona, West View, Whitehall, Wilkins Township, and Wilmerding.
"Across Pittsburgh, the expansion of Clearwire's 4G coverage and capacity provides our customers with the super fast Internet connectivity that they demand," said Jeannie Weaver, regional general manager for Clearwire. "Unlimited mobile broadband usage is a product that Clearwire pioneered across the country over the last several years and is currently now in seventy-one markets across the United States."
"This is more great news for Sprint 4G customers in the Pittsburgh area," said Keith Dardis, Sprint vice president-East Region. "Customers are eager for the latest 4G devices – either smartphones or mobile connectivity devices – and we continue to deliver. In fact, Sprint offers more than a dozen 4G devices available to customers today, and many of our service enhancements will ensure an even better 4G experience."
"Comcast continues to drive innovation in the market by giving customers ways to extend its services to anywhere they work, live and play," said Jim Samaha, Senior Vice President of Comcast's Keystone Region. "The expansion of XFINITY Internet 2go in Pittsburgh is another example of our focus in providing customers with an enhanced experience."
4G customers in these cities will be able to increase their mobility and productivity in many ways: from instantly downloading large files to get work done on the run, browsing the Web just like at home from across the city, or watching online videos and movies while travelling in the family car around town. A variety of 4G devices are available from both service providers.  
A detailed coverage map of CLEAR 4G service is available at www.clear.com/coverage.
Additional information about Sprint 4G is available at www.sprint.com/4G.
Additional information about XFINITY Internet 2go is available at www.comcast.com/2go.
About Clearwire
Clearwire Corporation (NASDAQ: CLWR), through its operating subsidiaries, is a leading provider of wireless broadband services. Clearwire's 4G network is currently available in areas of the U.S. where 130 million people live. Clearwire's open all-IP network, combined with significant spectrum holdings, provides an unprecedented combination of speed and mobility to deliver next generation broadband access. The company markets its 4G service through its own brand called CLEAR® as well as through its wholesale relationships with companies such as Sprint, Comcast, Time Warner Cable, Locus Telecommunications, Cbeyond, Mitel and Best Buy. Strategic investors include Intel Capital, Comcast, Sprint, Google, Time Warner Cable, and Bright House Networks. Clearwire is headquartered in Kirkland, Wash. Additional information is available at www.clearwire.com.