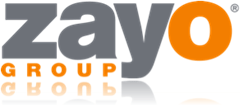 Marietta City schools are in a very lucky school district!
The school district  in Marietta, Georgia just completed a network infrastructure upgrade giving the schools in the district access to a high speed cost effective network.
Way to get ahead!
LOUISVILLE, Colo. – September 23, 2011- Zayo today announces the completion of the network upgrade for the Marietta City Schools (MCS), a public K-12 school district in Marietta, Georgia. Marietta City Schools (MCS) serve some 8,000 students at eight elementary choice schools: one of which is a Science, Technology, Engineering and Math (STEM) Magnet, one middle school, one sixth-grade school, and one high school.  MCS is home to five Georgia Schools of Excellence: West Side Elementary (1985); Marietta Middle School (1987); A.L. Burruss Elementary (1991, 2003); Marietta High School (2003); Marietta Center for Advanced Academics (2011); and one National School of Excellence: A.L. Burruss Elementary (1992). The school district has approximately 1200 employees.
The upgrade now provides Marietta City Schools with a high-speed, wide-area, fiber network linking its central administrative office to each remote location with high bandwidth capacity. Zayo created a cost-effective network upgrade plan based on its long-term partnership and expertise with MCS to satisfy the district's growing need for bandwidth. Zayo was also able to ensure security and reliability, as it is one of the few providers in the area that owns its fiber assets and has existing, direct connections to each of the schools.
"Zayo completed a network enhancement for the Marietta City School District that increased capacity while optimizing existing network infrastructure," states Joe McCourt, vice president and general manager of Zayo Networks.  "As a result, Zayo was able to implement an E-Rate compliant fiber network, increasing capacity by 10x at each site to a full Gigabit."
"Not only does this enhancement enable us to scale our network efficiently, it also allows us to continue to offer our students and employees access to the advanced technology and resources necessary to enhance the educational experience," states Dayton Hibbs, MCS Assistant Superintendent of Operations, Technology and Assessment.
The upgrade was completed in July in preparation for the new school year.  For more information about Zayo and its network, colocation and interconnect solutions, visit www.zayo.com.
About Zayo Group
Based in Louisville, Colo., privately owned Zayo Group (www.zayo.com ) is a national provider of fiber-based bandwidth infrastructure and network-neutral colocation and interconnection services. Zayo serves wireline and wireless carriers, data centers, internet content and services companies, high bandwidth enterprises as well as federal, state and local government agencies. Zayo provides these services over regional, metro and fiber-to-the-tower networks. Zayo's network assets include over 23,000 route miles, connecting 153 markets across 31 states plus Washington D.C. Additionally, Zayo has over 4,300 buildings on-net, more than 1,900 cell towers on-net, and over 170,000 square feet of colocation space. Zayo was recently named one of the Denver-areas Fastest Growing Private Companies by the Denver Business Journal.