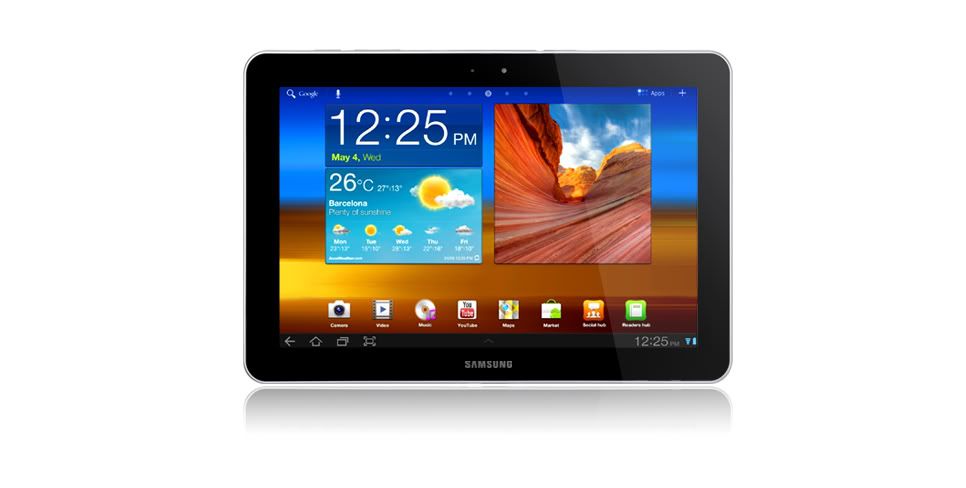 Looking for a tablet for you and your family? Want to get one with blazing fast downloads and a dependable network behind it? Look no further than the Samsung Galaxy Tab 10.1 on the Verizon Wireless Network.  With a combination of 4G data, HD video playback, and 9 hour battery on a 10.1 inch screen, this could be the device to replace your Netbook or Notebook. Continue reading for the complete review.
The Galaxy Tab 10.1 is the newest tablet to be released on the Verizon 4G network. The Galaxy Tab runs on Android's Honeycomb OS. This combined with a Tegra 2 1GHz Dual Core Processor makes for an almost unstoppable device.
The screen on the Galaxy Tab 10.1 has a 10.1" widescreen with 149 Pixels per inch. The screen is a 1280 x 500 WXGA TFT LCD. The Screen works great for watching videos and streaming movies through Netflix or any other program you may use for streaming. Why you ask does the picture look so good?  The ability of the Tab to play video in full 1080p at 30fps.
Wondering about storing your movies that you're watching? You can get your Tab with either 16 GB or 32 GB internal memory. This gives you a decent amount of storage for your movies and music for that long trip you may have coming up. Not to mention the movies and pictures you will be taking along the way.
Speaking of movies and pictures, the Galaxy Tab 10.1 has a 3MP rear facing camera capable of 1280 x 720p HD videos. The camera is an auto focus camera that includes a led flash. Nothing like saving all those moments in HD. There is also a 2MP front facing camera that works great for whatever your favorite video chat program may be (Oovoo, Skype, Gtalk).
Do your fellow travelers not like listening to your death metal or like Blazing Saddle's? The Galaxy Tab has a 3.5mm headphone jack so you can keep all your audio to yourself.
Sure, sounds great so far, but what good is any of that if the battery won't last. Lucky for you Samsung included a 7000mAh battery that is good for up to 9 hours of video playback and 72 hours of music play back. Over my recent vacation the table lasted over 10 hours with use by my kids. They used a combo of video, apps, and app downloads. None of the apps used required any streaming data.
Thank to the 4G network of Verizon, the 10.1" screen from Samsung, and Google Maps, this is the mother of all GPS units. With included A-GPS the Galaxy Tab can get you wherever you need to go.
Don't get a good signal in your house? The Galaxy Tab 10.1 has built in Wi-Fi. The Tab supports 802.11 a/b/g/n with dual band support for 2.4GHz and 5GHz. Also the Tab supports Bluetooth 3.0
The Galaxy Tab 10.1 includes a Gyroscope, Accelerometer, Ambient light sensor, and compass. The Tab is also capable of 4 way rotation of the screen.
Charging and data transfer is made possible by a proprietary 30 pin dock connector.
While this Galaxy Tab 10.1 is a great device, there are a couple downsides. First is the lack of a microSD card slot. Yes you can get up to 32GB of internal storage, but if you want to put all of your music, movies, and pictures on this device for daily use, there is a good possibility that you will quickly run out of room.
The other downside I see is the proprietary charging/data cable. Other than making money on selling replacement plugs when this one breaks, or the wire frays' and shorts out, what's the point? The plug is no wider than a microUSB plug? We all know how many of them we have lying around.
All in all this is a tablet that I would recommend to anyone who is looking for such a device with an included service from Verizon Wireless. The battery life is very acceptable for what this device can do.
Head on over to Verizon Wireless now and pick up your now. The 16GB model starts at 529.99 and the 32GB model at 629.99. Both models prices are on a new 2 year agreement.
Follow me n Twitter: @Gizmoboaks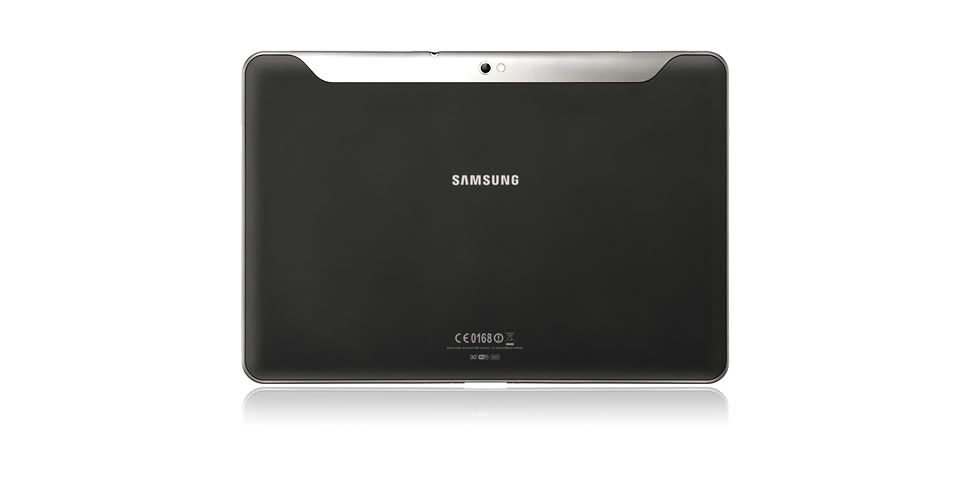 Related articles