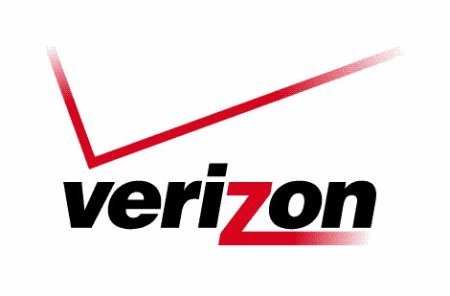 With the recent tragic events in the Midwest and Southeast have you found yourself wondering how you could help? Verizon Wireless can help you with their Text to Donate Campaign. This campaign gives you 4 different numbers you can text to donate to the charity of your choice. The charity's available at this time are  The American Red Cross, The Community Foundation of the Ozarks, The Salvation Army, or World Vision. Each text will allow you to give a $10 donation to one of those four charity's. And Verizon says that 100% of your donation goes to the charity you choose. Check out the Press Release below for the full scoop.
Verizon Wireless Supports Midwest and Southeast Recovery Through Mobile Giving
Charitable Organizations Collect Mobile Donations Through Text-to-Donate Campaign
BASKING RIDGE, N.J. – Verizon Wireless has implemented a mobile giving program for customers looking for a simple way to contribute to relief and recovery efforts supporting communities affected by tornado and flood disasters.  The company said today that customers can use their mobile phones to make $10 donations to a variety of nonprofit organizations responding to the needs of citizens in the aftermath of the recent Midwest and Southeast destruction, including The Community Foundation of the Ozarks, American Red Cross, The Salvation Army and World Vision.
"The residents in the Midwest and Southeast have experienced severe devastation and we are mobilizing assistance for them," said Marquett Smith, vice president of corporate communications for Verizon Wireless.  "We're making it easy for our customers wanting to donate funds to nonprofits helping with disaster recovery by implementing a simple text-to-donate campaign.  We are also proud to match employee donations to further support relief efforts."
Customers can choose from four different nonprofit organizations and make a $10 donation by sending a text message.  Donating is easy – customers simply text the specific word to the organization's designated short code:
American Red Cross Relief: Text REDCROSS to 90999
The Community Foundation of the Ozarks: Text BRANSON to 41010 (raises funds specifically in support of tornado survivors in Branson, Mo.)
The Salvation Army: Text STORM to 80888
World Vision: Text WV to 20222
Verizon Wireless waives text-messaging fees for disaster relief, so text messages are free when used to make donations to any of these organizations, and 100 percent of each $10 donation goes to the relief organization.  For Verizon Wireless customers who pay monthly bills, the $10 donations will appear on the next regular monthly bill.  For customers using the company's prepaid services, the $10 donation will be taken from customers' prepaid balances.
To help survivors of the devastating tornadoes, the Verizon Foundation will match online credit-card donations of $25 or more from U.S.-based Verizon employees to the American Red Cross and the Salvation Army, which have launched relief efforts spanning nearly a dozen states.  To qualify for the company match through March 30, Verizon employees should log in at www.verizonfoundation.org/donor.  For more information on Verizon's philanthropic work, click here.
About Verizon Wireless
Verizon Wireless operates the nation's largest 4G LTE network and largest, most reliable 3G network. The company serves nearly 108 million total wireless connections, including 92.2 million retail customers.  Headquartered in Basking Ridge, N.J., with nearly 82,000 employees nationwide, Verizon Wireless is a joint venture of Verizon Communications (NYSE, NASDAQ: VZ) and Vodafone (LSE, NASDAQ: VOD).  For more information, visit www.verizonwireless.com. To preview and request broadcast-quality video footage and high-resolution stills of Verizon Wireless operations, log on to the Verizon Wireless Multimedia Library at www.verizonwireless.com/multimedia.
Related articles