õîááèò èëè òóäà è îáðàòíî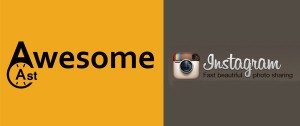 Rob, Chachi, and Sorg are joined by Will Rutherford of Monster Haiku, Thoughtful Riot, and Wrestling Mayhem Show to talk about cancer robots, the $1 Billion Instagram purchase by Facebook, Rob's tip for departing Instagram, Lumina 900 flubbed launch, Marvel's play at Augmented Reality and Digital first comics, Netflix and Pandora blocking at work, and much more!
Join the AwesomeCast on Twitter, Facebook and be sure to follow us on iTunes in both video and audio formats, as well as YouTube, Boxee, Roku, and Blip.tv!  As always, you can chime in with news, thoughts, or comments at [email protected] or 724-25-A-CAST.
MP3 Download