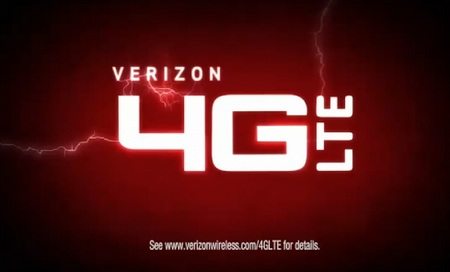 In the market for home internet service? Not sure you want to go with your Cable Company for service? Are you in one of Verizon Wireless' 230 4G markets? If you answered yes to any of those question then HomeFusion may be for you. Basically HomeFusion is 4G Wireless Internet for your home. Verizon comes and install's a 4G antenna at your residence, connects it to a router, and your good to go with blazing fast Verizon Wireless 4G speeds. The router that Verizon installs is good for up to 4 Wired connections and 20 Wi-Fi devices at once. Data Speeds range from 5-12 Mbps down and 2-5 Mbps upload. Pricing starts at $60 USD per month for 10GB of data, and up to $120 USD per month for 30GB. There is a fee of $199.99 USD up front for an equipment costs. Check out the press release below for information on the Verizon Wireless HomeFusion BroAdband Internet.
HOMEFUSION BROADBAND FROM VERIZON AVAILABLE IN PITTSBURGH ON MAY 3
PITTSBURGH—HomeFusion Broadband, a service from Verizon Wireless that provides high-speed in-home Internet access by leveraging the power and speed of America's largest 4G LTE network, will be available to customers in Pittsburgh starting May 3.
HomeFusion Broadband offers a cost-effective, reliable alternative for data connectivity in Pittsburgh and surrounding areas. Using the Verizon 4G LTE network, which is now available in 230 markets covering more than two-thirds of the population in the United States, HomeFusion Broadband provides connectivity for a wide range of devices, including computers and gaming consoles.
"HomeFusion Broadband gives customers throughout the Pittsburgh area an easy and affordable way to connect both wired and wireless devices in their homes to our lightning-fast 4G LTE network," said Mark Frazier, president–Ohio/Pennsylvania/West Virginia Region, Verizon Wireless. "HomeFusion Broadband provides a great option for consumers in Pittsburgh and across the United States when considering residential broadband services."
How it works
Verizon's powerful 4G LTE network is delivered through a cylinder-shaped antenna, professionally installed at a customer's residence, that transmits the signal to an in-home broadband router. The product's design features multiple internal antennae to pick up and deliver the best Verizon 4G LTE signal available to the broadband router, allowing the customer to connect up to four wired and at least 20 wireless devices in the household using Wi-Fi.
Verizon 4G LTE customers, including HomeFusion Broadband customers, should experience average data rates of 5 to 12 megabits per second (Mbps) on the downlink and 2 to 5 Mbps on the uplink in real-world, fully loaded network environments.
Pricing and availability
Consumers who choose HomeFusion Broadband can select one of several usage-based plans, beginning at $60 monthly access for 10 GB, specifically designed for the service. A one-time equipment fee of $199.99 applies and installation is free. Customers get 50 percent more data allowance for the first two full billing cycles of service.
Consumers in the Pittsburgh areacan visit a Verizon Wireless Communications Store to talk with representatives about HomeFusion Broadband. For more information about HomeFusion Broadband, go to www.verizonwireless.com/homefusionbroadband.
# # #
About Verizon Wireless
Verizon Wireless operates the nation's largest 4G LTE network and largest, most reliable 3G network. The company serves 93.0 million retail customers, including 88.0 million retail postpaid customers. Headquartered in Basking Ridge, N.J., with 80,000 employees nationwide, Verizon Wireless is a joint venture of Verizon Communications (NYSE, NASDAQ: VZ) and Vodafone (LSE, NASDAQ: VOD). For more information, visit www.verizonwireless.com. To preview and request broadcast-quality video footage and high-resolution stills of Verizon Wireless operations, log on to the Verizon Wireless Multimedia Library at www.verizonwireless.com/multimedia.