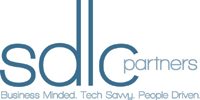 On March 25, 2012, sixty-two SDLC Partners, L.P. employees and their families attended the annual Big Brothers Big Sisters of Greater Pittsburgh Bowl for Kids' Sake event held at Funfest Entertainment Center in Harmarville. The event was a huge success with SDLC Partners employees registering eleven teams to raise a total of $9,667.00 for the organization. SDLC Partners surpassed last year's donation by over three thousand dollars and is very happy with the enthusiastic participation amongst employees. Jan Glick, CEO of Big Brothers Big Sisters also expressed her enthusiasm, "We're so excited to have SDLC Partners  join us again to help raise funds and support our programs through Bowl For Kids' Sake 2012. They're fundraising efforts this year will help sustain at least 10 matches for a year and open up the possibilities for young people."
Bragging rights were awarded to Team BI 3peat who individually raised $3,001.00. This win marks the third year in a row for Practice Director, Greg Steffine's team. The team is eager to participate again next year and plans to surpass its 2012 contribution.
In the eight years that SDLC Partners, L.P. has participated in the Bowl for Kids' Sake event, 2012 was by far the most successful. In 2011, eight teams raised a total of $7,060.69. This year, nearly fifteen more employees participated and donations grew by 27%. The company credits the majority of its fundraising success to friendly intra-squad competition. Brad Ryba, Senior Consultant, went above and beyond raising the largest amount at $1,812.00. His enthusiasm could be felt as he described the event, "It was great to see so many of our SDLC employees and their families come together to support a great cause. It was a fun day and I think the generous level of support we were able to achieve will really help make a positive impact in the lives of local children."  "Giving back to the community is an important aspect of the SDLC culture and we are proud to support Big Brother's Big Sisters for the past 8 years", said Scott Barnyak, Principal Partner.
The Bowl for Kid's Sake event has become an annual tradition for employees at SDLC Partners and everyone looks forward to participating again next year.
About Big Brothers Big Sisters of Greater Pittsburgh
Big Brothers Big Sisters of Greater Pittsburgh is the premier one-to-one mentoring organization, serving nearly 1,200 children across Allegheny, Washington and Greene counties.
The mission of Big Brothers Big Sisters of Greater Pittsburgh is to provide children facing adversity with strong and enduring, professionally supported one-to-one relationships that change their lives for the better – forever.
The organization matches children ages 6 to 13 and supports them until they turn 18 years-old or graduate from high school.  Since 1965, they have successfully matched tens of thousands of young people with caring adult mentors. Mentoring is an effective, low-cost strategy aimed at helping children overcome adversity and reach their potential. Studies suggest that children who are matched with a mentor for at least one-year in the programs are more likely to excel in school, gain confidence and make positive and constructive choices.
Volunteers come from all walks of life. Each has something unique to offer. A common denominator is their concern for children and a willingness to give their time. To find out how you can Start Something™ positive for a child in need call (412) 363-6100 or visit the website www.bbbspittsburgh.org. The impact on both of you will be profound.
About SDLC Partners, L.P.
SDLC Partners, L.P., headquartered in Monroeville, PA, opened its doors in 2004 as the business minded, tech savvy, people-driven alternative to large consulting organizations.   The firm's 250 employees deliver process improvement, analytics, and technology solutions to Fortune 1000 and mid-market customers by effectively working with business and I.T. units to serve as the "execution partner of choice" for improving speed to market, reducing costs, and enhancing quality.
For more information about SDLC Partners, visit www.sdlcpartners.com or contact Scott Barnyak at 412-373-1950 or at sbarnyak@sdlcpartners.com.