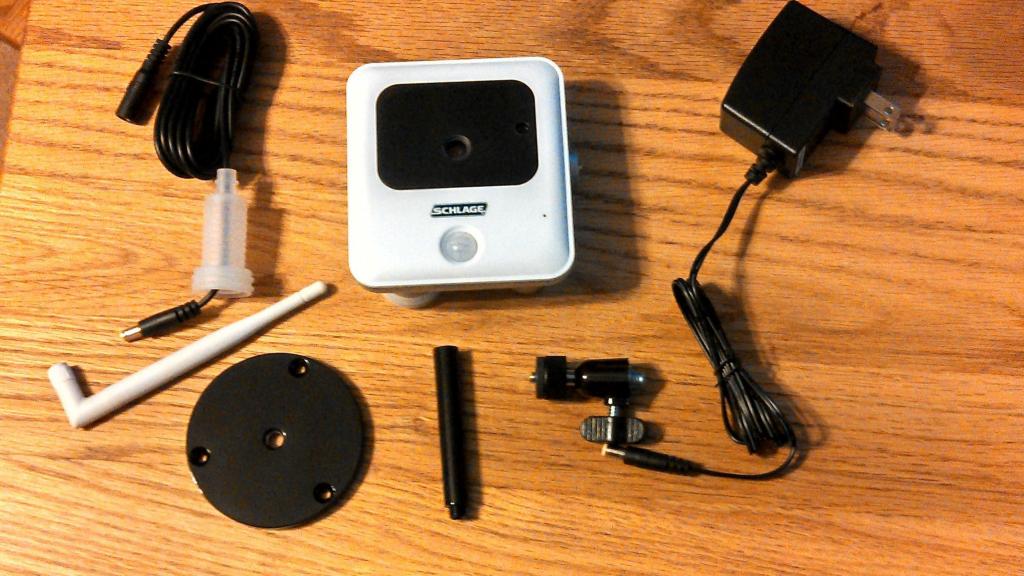 You have seen my video review from last year for the Nexia Home Security. Now we have one of their newer add on's, the Schlage Home Outdoor Wireless Camera . With the camera, and the Nexia Home Link you have access to view wherever you have you camera facing, 24/7 provided you have internet access. How well does this camera function? Is it worth the $199.99 price tag? Check out my complete review below.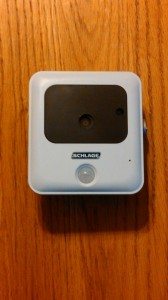 Up till the release of this camera, the Nexia Home Intelligence System was pretty much narrowed to protecting and viewing the interior of your house. The Wireless Outdoor Camera changed that. This waterproof, wireless camera provides quality live pictures in both daylight and night-time settings. I was worried about how well the camera would stand up to weather, but thanks to Hurricane Sandy I found out just what it could handle.
This camera is small enough to fit i many spaces. It comes with all the mounting hardware, wireless antenna, power wire, and Ethernet Cable for both registration onto the Nexia system, and for using the camera in a wired configuration if you would like to go that route.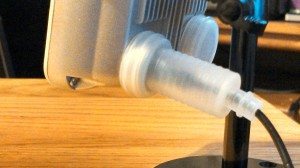 First thing i noticed was the large rubber boot's that covers the connections for the Ethernet Cable and Power Cable. The dimensions for the main part of the camera are 1.5″3.7″4.1″ . This makes for a nice small package. The camera is surrounded in a sturdy white plastic housing. The mounting bracket and post is made from metal to avoid breaking as easily if outside in the wind.
Setup is very easy and straightforward. Included in the packaging is a paper that show's you step-by-step how to register and connect the camera to your Nexia System.
As you can see from these two pictures taken while attached to my home system you get good quality pictures both during the daytime and also at night. The Schlage Home Outdoor Wireless Camera utilizes infared, for night vision, to be able to give you thing nice of a picture, even in low light scenario's.
Worried about if someone is in your garage while you aren't watching the camera feed? Nexia has a option that will send you an alert is the built in motion sensor detects movement in the field of view of the camera. This just adds a even more value to the Outdoor Camera.
The camera can operate in temperatures from 14° – 113°F. While not perfect for all environments, this will work for most of the US.This camera worked flawlessly during the endless rain's we had during Hurricane Sandy. I can say i am very confident that this camera is very well waterproofed.
This is a great addition to any Nexia Home Intelligence System. With this camera you can track what happens outside of your residence. If there is someone or something in view of the camera that shouldn't be, you can use the Nexia website or SmartPhone app to record what you are viewing.
If you have problems with kids or people around your house or vehicle this is something that you would probably want to consider getting. If you already have a Nexia Home Intelligence System installed in your house, this is something that you should think about adding on. Only downside I have found to this camer is the price can be prohibitive to adding multiple devices to your house. The price from Nexiahome.com for $199.99 or for roughly the same price on Amazon.com
Make sure to keep an eye out for my review of my review of the Schlage Home Door and Window Sensor later this week.