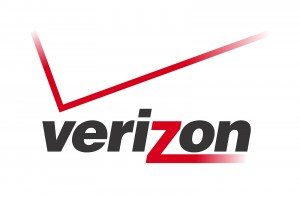 LAS VEGAS – Verizon will launch a $10 million competition to help address some of the world's biggest challenges in three key areas, Lowell McAdam, the company's chairman and CEO, announced today at the 2013 International CES.
The competition, to be called the Powerful Answers Award, will be a year-long effort to challenge the best minds in the technology industry to develop wireless, wireline or cloud-based solutions addressing issues involving education, health care and sustainability. Submissions will be judged by a panel of Verizon executives, members of academia, the media and venture capital community. U.S.-based companies, entrepreneurs and individuals will be eligible to compete. The winners will be announced at the CES next year.
"The reach and power of our converged mobile, video and cloud networks make them an unparalleled platform for delivering social innovations on a big, big scale," McAdam said in a keynote address at the CES, which is being held Jan. 8-11 in Las Vegas. "What we need now is for the best minds in the technology industry to figure out how to tap their capabilities to change the world for the better," McAdam said.

As a global technology leader, Verizon has worked hard to broaden the connection between its business interests and society's needs. Through the company's Shared Success strategy, Verizon has focused on using the power of its networks to improve health care quality, education, and increase energy efficiency for its customers and communities.
The Powerful Answers competition will award prizes of various amounts — totaling $10 million — in multiple categories. Award submissions will include a summary of the idea or product, an articulation of the problem being solved, a high-level business plan, a sense of the potential global impact of the solution, how it utilizes Verizon's wireless and wireline network capabilities and more.
For updates and news about the competition launch, register online at PowerfulAnswersAward.com. Full rules and details of the competition will be provided at this site when the challenge launches later this year.
Verizon Communications Inc. (NYSE, Nasdaq: VZ), headquartered in New York, is a global leader in delivering broadband and other wireless and wireline communications services to consumer, business, government and wholesale customers. Verizon Wireless operates America's most reliable wireless network, with nearly 96 million retail customers nationwide. Verizon also provides converged communications, information and entertainment services over America's most advanced fiber-optic network, and delivers integrated business solutions to customers in more than 150 countries, including all of the Fortune 500. A Dow 30 company with $111 billion in 2011 revenues, Verizon employs a diverse workforce of 184,500. For more information, visit www.verizon.com.
####
VERIZON'S ONLINE NEWS CENTER: Verizon news releases, executive speeches and biographies, media contacts, high-quality video and images, and other information are available at Verizon's News Center on the World Wide Web at www.verizon.com/news. To receive news releases by email, visit the News Center and register for customized automatic delivery of Verizon news releases.