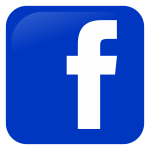 Social media platforms, although still considerably young in comparison with previous technological advances, have evolved greatly over the recent years. Originally set up as platforms for younger generations to connect, social media has become a place where people of any age, and any location, can make connections. Social media sites have become places for digital marketing, event notifications, dating, gaming, and personal updates. Sometimes, such personal updates can reach the digital world before loved ones get word. The question to ask is, is it right or wrong to announce deaths in the family to the world wide web?
ID Theft a Risk
The posing threat of identity theft can also play a role in online safety of sensitive family information. Companies like Lifelock.com are staying connected with consumers on social media platforms, including Facebook and Twitter, to inform consumers of this rising threat. Keeping your family's personal data should be just that- personal. In the event of a death, letting possible ID thieves be aware of a deceased member of your family can open up the possibility of tampering with their information. Staying informed and using good judgment about what to post via the Internet can be the difference between grieving and more grieving.
What, When, and How to Post
There is a proper etiquette in the social media arena that should be followed in the event of death, as suggested by News.com. The important thing to remember is to not say anything that would annoy or upset a grief-stricken family.
If someone hears of an immediate death, do not post it on a social media site. This is the responsibility of the immediate family, and only if they want to use a social media to relay the death
Under no circumstances post their picture on a social media site, or replace anyone's photo with the deceased
If he or she was close enough to the deceased and need to know what happened, pick up the phone and call an immediate family member
Social Obits
Social media sites are trying to put into place a special Social Media Obituary. The one thing certain is that everyone has their own circle of friends through the media that support and encourage a grieving friend(s) in their circle. While some do not see anything wrong with posting in memory on the media, they should find out what the family's wishes are first.
As reported on Rabbi Jason's blog, social media sites block a deceased person's account, although family and friends can pay their respects if they so wish through social media. Imagine the shock of a long lost friend posting that deceased person's wall, only to find out they passed away months earlier?
Social Media Memorial Sites are in the Works
While many do not feel it is permissible to use social media for death announcements, just maybe the idea of the site setting up a memorial site for the deceased is wise after all, when done in the right manner. Some social sites like Facebook and Twitter have been rumored to be setting up memorial sites in the near future. After seeing suggestions of friends that some users should add who were already deceased, Facebook decided to give the option to officially delete those users profiles.
Related articles