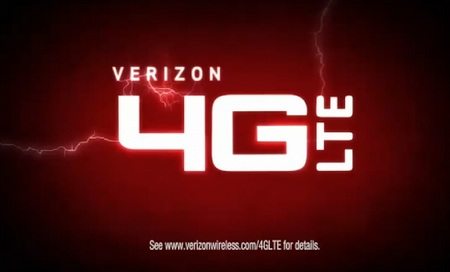 Have you noticed your Smart Phone getting faster speeds that's thanks to a new 4G LTE Tower on Mount Washington. With the addition of this tower Verizon Wireless now covers almost 89% of the US population with 4G Service.
VERIZON WIRELESS 4G LTE NETWORK EXPANDS IN MOUNT WASHINGTON
WHO: Verizon Wireless, operator of the nation's largest 4G LTE network and largest, most reliable 3G network
WHAT: Verizon Wireless' 4G LTE network is expanding in Mount Washington. Verizon Wireless customers in Mount Washington will be able to experience the speed and capabilities offered by the nation's largest 4G LTE network with the company's expanded coverage.
WHERE: Site enhances coverage along Grandview Ave. on top of Mount Washington from Shaler Street on the west side to Wyoming Street. Coverage also extends down Wyoming Street to Virginia Avenue. For more detail, visit www.verizonwireless.com/4GLTE.
BACKGROUND: Verizon Wireless has the nation's fastest 4G network and largest 4G LTE network. Launched in December 2010, our 4G LTE network is available to more than 273.5 million people in more than 476 markets nationwide— close to 89 percent of the U.S. population. With the Verizon Wireless 4G LTE network, you can expect service at speeds up to 10 times faster than 3G.
To learn more about the Verizon Wireless 4G LTE network, please visit http://news.verizonwireless.com/news/2012/12/verizon-wireless-4G-LTE-two-year-anniversary.html. For a full list of 4G LTE markets please visit www.verizonwireless.com/lte.
614-345-2300
# # #
About Verizon Wireless
Verizon Wireless operates the nation's largest 4G LTE network and largest, most reliable 3G network. The company serves 98.2 million retail customers, including 92.5 million retail postpaid customers. Headquartered in Basking Ridge, N.J., with more than 73,000 employees nationwide, Verizon Wireless is a joint venture of Verizon Communications (NYSE, NASDAQ: VZ) and Vodafone (LSE, NASDAQ: VOD). For more information, visit www.verizonwireless.com. To preview and request broadcast-quality video footage and high-resolution stills of Verizon Wireless operations, log on to the Verizon Wireless Multimedia Library at www.verizonwireless.com/multimedia