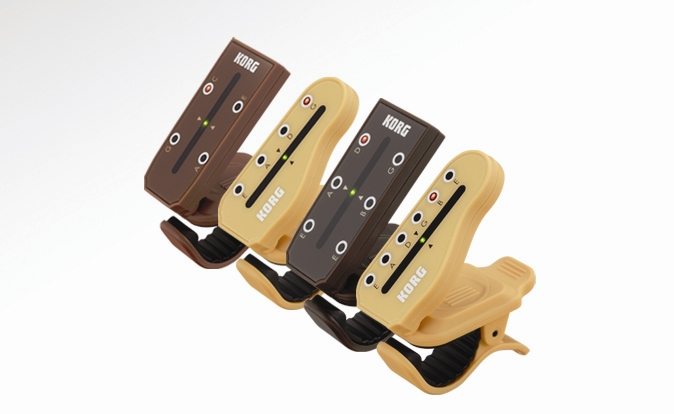 MELVILLE, NY – February 26, 2013 – Korg announces Headtune, the latest addition to its line of clip-on tuners. Headtune is a fun, easy-to-use tuner that's shaped like the headstock of a guitar, bass or ukulele, depending on the model. All models include features that make it stress-free for beginners to tune their instrument, while retaining the precision Korg tuners are known for. In addition, Headtune features an extremely compact and lightweight body that easily fits into the pocket of a guitar case for effortless transportation. The Headtune will be available for a U.S. street price of $19.99. 
When a single note is played, Headtune's built-in piezo pickup will instantly detect the pitch of the vibrating string. Two types of LEDs will light up: an LED meter to indicate the pitch, and a string indicator LED to indicate the peg location. Together, the LEDs give a clear indication of which tuning peg requires adjustment and how it should be adjusted. Because of its design, Headtune enables an instrument to be tuned without remembering the note names of each open string, which is especially useful for beginners.
Headtune features the same high-quality clip as used on Korg's Pitchclip tuner. It will securely attach to an instrument's headstock and the display angle can be adjusted to a maximum of 120 degrees. The string indicator LEDs and LED meter offer high contrast for easy visibility even in dimly lit locations, as well as a wide viewing angle, allowing users to tune from a natural, comfortable position.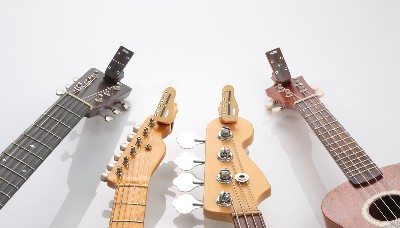 Additional product information is available at http://www.korg.com/headtune 

###

For more information on Korg's Headtune  visit www.korg.com or contact PR representative Kristen Bean at (305) 374-4404 x123 or kristenbean@maxborgesagency.com.
About Korg
For nearly fifty years, Korg has created innovative electronic music products, from simple-to-use tuners to the most advanced keyboard instruments on the planet. Designed by musicians for musicians, Korg products are intuitive and easy to use. Our instruments are used thousands of times a day, on stage and in the studio, day after day, by musicians and consumers around the globe.