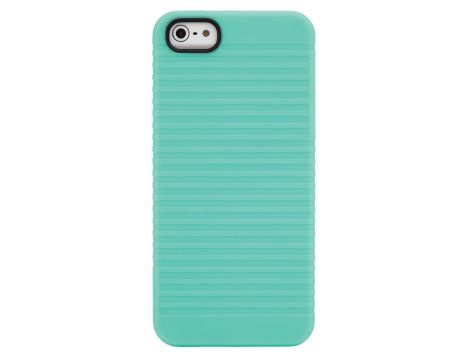 Today for review we have the STM Bags Grip Case for the iPhone 5. This is a hard plastic case that protects the back and sides of your phone from scratches and some drop protection. How does it work? Lets find out shall we.
According to STM:
The grip for iPhone 5 is a protective phone case with a unique soft touch finish and grippy texture for a secure and comfortable carry. Available in multiple colours, the grip for iPhone allows for easy access to all ports and tough polycarbonate plastic shell protects your shiny new iPhone from bumps and scratches. Super svelte design accentuates the slim silhouette without adding extra bulk or weight. Pairs well with grip for MacBook and grip for iPad & iPad mini.
The STM Grip is mad from a hard plastic but has a soft feel and is textured on the back and sides. This keeps the case firm in your hands with little risk of it sliding out of your hand.
The phone snaps into the STM Grip case and is held securely in place. The sides of the case stick up slightly past the screen to add some protection for your screen.
The case covers both the back and left and right side of your iPhone 5. The top and bottom of the phone don't have any protection. This case, being open on the bottom allows you to use a 30 pin to lightning adapter for charging your phone.
There is also an opening on the side that allows access to both the volume buttons and mute slider. The camera cut out also lined with a black plastic to protect the lens.
The STM Bags Grip for iPhone 5 comes in 6 colors. Price is $19.99 and available from Radtech.
Make sure to check out all the other items for sale by STM Bags.