Have you ever been waiting at home for an inportant email or a skype call? Don't want to drop everything to sit in front of your computer to keep a watch. The Sonic-Connect 2 may just be what you are looking for.  This device attaches to your computer and gives you and audible, visual, and vibrate alert to let you know when you get new e-mail's, Skype calls, or Skype Messages.
The Sonic Connect 2 is a relatively cheap and easy way to keep yourself alerted to those e-mails that you are patiently waiting for.  With visaual alerts or flashing lights, and a audible tone, you can see or hear if you have a new email in most rooms of your house.
The setup for the Sonic Connect 2 is easy, Download the installation program, plug in the device,  enter your information, and you are good to go.
As you can see in this first picture, once the program is installed, you select which version of the Sonic Connect Device you have. In our case, we have the SEC200.  Next you decide how often you would like the program to check for e-mails. You can have it check as often as every minute, or only once and hour, every two hours, or so on. Once the program checks and finds a new e-mail or Skype message, it will give you an alert. You can then set how many times you would like the Sonic Connect to alert you. Then you need to decide how long you would like to wait in between unacknowledged alerts. As you can see below this part, you can choose what notifications you would like. Choose one or choose all, it will go through all 3 or will let you use just one of them. Now you can either save and continue, or you can test the Notification Settings to see if that is how you would like alerted.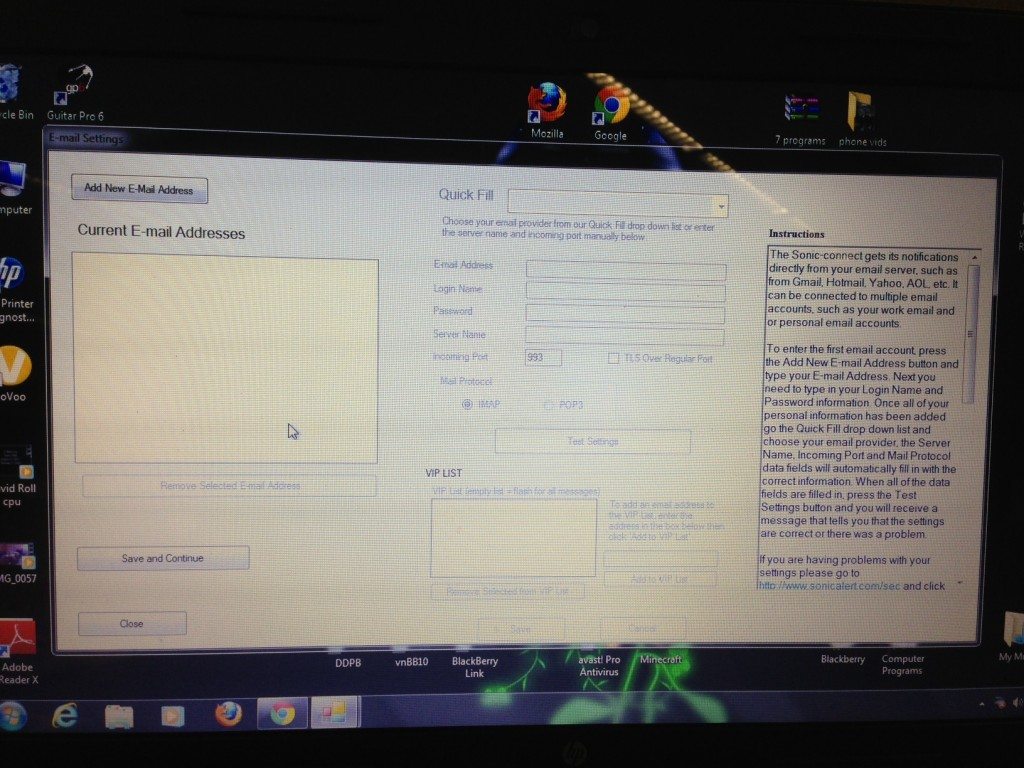 The next page is setting up your email addresses. They have made this step very easy for those of you who might not know server names to your Gmail, Yahoo, Verizon, Comcast, or many other major email clients. In the quick fill tab, you can choose your email provider and it will automatically fill in the server name, and incoming port information. They even have this section divided into different countries for easier use.  Now all you need to do is add your e-mail address, user name, and password, and you are good to go. if you would like to make sure your settings are correct before you go on, you can use the Test Settings button to make sure all is ship shape and you will get your alerts.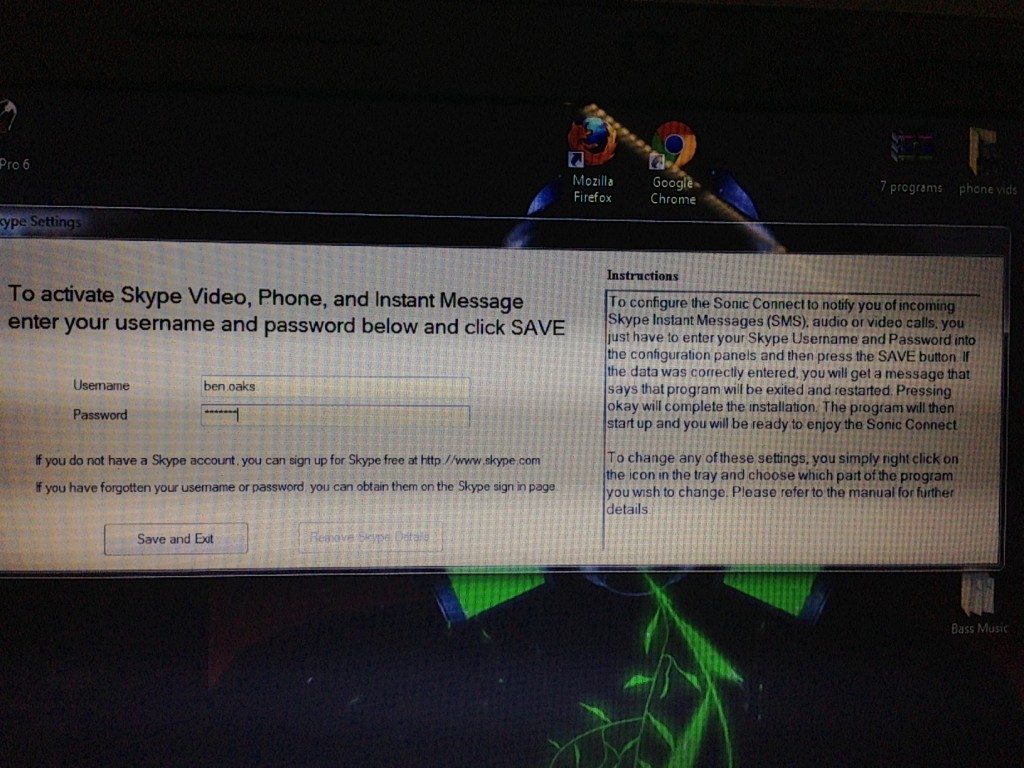 Now, if you have Skype, the next screen is where you enter your user name and password to get your alerts.
The alerts are the same for all accounts and you can't set a separate alert for each individual email. You can have multiple accounts running at one time, or just one. the device has no light on when waiting for new emails. Once a new email is detected, the device will flash 5 white LED lights in the middle, have 4 LED's illuminate on the edge, vibrate, and make and audible tone to alert you. Once the alert sequence is over, the 4 red LED lights stay illuminated until you manually clear the alert through the program.
For those of you who like to be notified of emails without having to sit on top of your computer all day, this is a great option to give you visual and audible alerts that can be seen with just a glance in passing. The computer program leaves lots of room for additions such as Instant Messaging clients such as Google Talk, Google Voice, Facebook Chat, and other programs to be added. Whether those options get added is up to their developer, not me. There is also no guarantee that these options will ever be added.  The installation is straight forward and easy enough that most people will be able to do this with no help at all.
The Sonic Alert 2 comes in two models, the SEC 100 which only features a flashing strobe light, and the SEC 200 (the version we tested) that includes LED lights, Vibrate, and Audible alerts. Retail price is $49.95
Make sure to check out Sonicalert.com for this and all the other great products they offer.