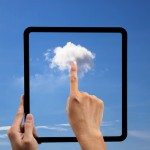 Verizon announced an app for Android smartphones that offers cloud storage for users' files, according to PC Mag. This not only provides a backup for the data on the phones, but gives users access to the information from almost any other Internet-connected device. While this seems like big news, Verizon is just getting on the same level as some other tech companies. Dropbox, Google Drive, SugarSync and others have offered cloud storage for mobile devices for quite a while now.
Now that cloud storage has become mainstream, several improvements have been made. There are many services that make it easier to upload files or move them from one location to another. Here are a few of the latest developments:
If This Then That
According to PC World, services like If This Then That work to automatically move files from one service to the next. Once you set them up, they will do things like fetch Facebook photos where you've been tagged, archive Gmail messages to Box and more.
Otixo
A service called Otixo allows you to access several well-known cloud storage services from a single interface. This makes it much easier to find files when you don't remember which account you originally used to store them.
Mover
The job of moving all of your files from one cloud storage company to another is made easier thanks to Mover. It's a free app, but it comes with a catch: it may require a tech guru to get it going. This means that it could be a great thing for someone who has a lot of files to move, but if you only have a few to migrate, doing it the old-fashioned way may be easier.
Cloud Storage Services
The realm of cloud computing is growing so fast that there are services dedicated entirely to finding new cloud storage sites. Cloudstoragefinder.com is one of these companies, and it rates and reviews several of the biggest cloud storage firms. Reading reviews at Cloud Storage Finder can make it much easier to decide where to store your data.
Change your default download destination
Most browsers will automatically place downloaded files into your My Downloads folder. If you always upload everything to the cloud and never look at it from your computer's local copy, set your cloud account as the browser's default download destination. This will save you a step for all of your downloading operations.
These are just some of the new services that are set up to work with cloud computing. They can handle many of the aspects of cloud storage that would be tedious to take care of manually. Eventually, it is likely that cloud services will integrate many of these functions into their own offerings.
Despite these advancements, there are still some people who do not have ready access to a cloud computing service from their cellphones. As telephone technology improves, what is now considered a smart phone capability will simply become the default. When that happens, it is likely that everyone will be able to upload data from their phones to the cloud without having to buy an expensive high-tech device or data plan.
Related articles