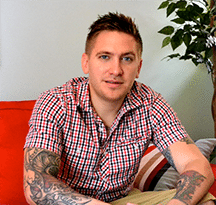 Phil Laboon is stoked to launch ClearSkySEO as an effective and budget-friendly solution for businesses of all sizes.
With more than a decade of experience, EyeFlow Internet Marketing has made a national name for itself as a top provider of organic search engine optimization services.
Eyeflow specializes helping business dramatically grow more Internet traffic using ethical, standards-compliant techniques and strategies.
In an industry crowded with often fly-by-night businesses, EyeFlow has developed a positive reputation by taking a personalized, hands-on approach to methodically implement its solutions.
High-level, high-touch SEO services are often out of the budgetary range for many businesses that are in dire need of increasing their search engine rankings and ultimately web traffic.
Seeing a need in the marketplace, EyeFlow CEO Phil Laboon wanted to create a service that would offer the core of EyeFlow's high-level services, but at a fraction of the price.
He dreamed up, developed and deployed ClearSkySEO.com to bring quality organic SEO services to a new price point.
"We know the whole SEO process and have it down to a science," says Laboon. "So now we can offer EyeFlow processes on a more automated scale."
EyeFlow will continue to handle its high-touch accounts as ClearSkySEO will opens up a new pool of potential clients.
"We use proprietary software to automate as much as we can for ClearSkySEO to create an easy and seamless experience," says Laboon. "But we also have experts who are constantly tweaking things behind the scenes to ensure the best results."
ClearSky provides all of the audits, keyword research and title/meta tag development with clients being able to subscribe to a level service that meets a sweet spot of budget and need.
ClearSkySEO made it through successful beta testing in 2012 with the official product launch now well underway. Laboon said that ClearSkySEO can also be white labeled to provide traditional marketing agencies with an effective and affordable SEO solution.
Learn more at clearskyseo.com for more details. Pittsburgh Technology Council members are eligible to receive a 10 percent discount at check out.


Related articles