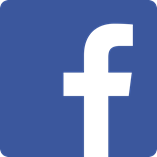 A recent study by the University of Massachusetts Dartmouth Center for Marketing Research revealed that 100 percent of universities in the U.S. use social media in some way. Institutions for higher learning have fully embraced the platforms their students so readily engage with, and the results prove beneficial for everyone. From Facebook pages and Twitter posts to LinkedIn profiles and YouTube videos, universities use social media tactics to attract new students, improve the educational experience of existing students and maintain contact with alumni.
Attract Students
Social media helps academic institutions make a great impression with potential applicants that go beyond how campus visits and orientations attracted students in the past. Each school has its own culture, and platforms like Facebook and Pinterest provide schools with online spaces for marketing to interested applicants.
Online school Penn Foster maximizes Pinterest by creating a pinboard for each of its disciplines. The school offers high school and college degrees and teaches a variety of trade subjects. Landscape design, fashion merchandising and Web design are all industries that have a board devoted to it. Potential students can visually see what a Penn Foster education is like, which helps them make informed choices and motivates them to pursue their goals.
Answer Questions
According to the Council for Advancement and Support of Education, 82 percent of schools use Twitter as a question and answer forum. Students have the freedom to ask questions about an array of topics, such as the favorite TV show of the University president to advice from university librarians as evident on the Yale Library Twitter page.
Academic staff, from professors to university presidents, capitalize on Twitter to engage with students. This practice helps create a sense of community among students and faculty while fostering communication across campus. As students use Twitter to find out where the next party is, they can also use it to enhance their education and overall college experience.
Maintain Contact With Alumni
Alumni are the heart of a university – they help with networking, provide ongoing donations to schools and contribute to the image of an institution. Platforms like Facebook and LinkedIn are tools that help strengthen those alumni connections.
When a school needs to generate donations, for instance, Facebook serves as the perfect platform for seeking out financial assistance of potential alumni donors. Brown University just posted a thank you to those who participated in its annual fundraiser. It's just one example of how a school uses Facebook to gather funds and share gratitude for monetarily helping.
According to Mashable, schools like MIT encourage current students to create LinkedIn profiles to begin networking before they even graduate, which exemplifies effective alumni management. Alumni groups focus on maintaining contact, and social media gives schools a powerful way to encourage those connections for the foreseeable future.
(Photo: commons.wikimedia.org)