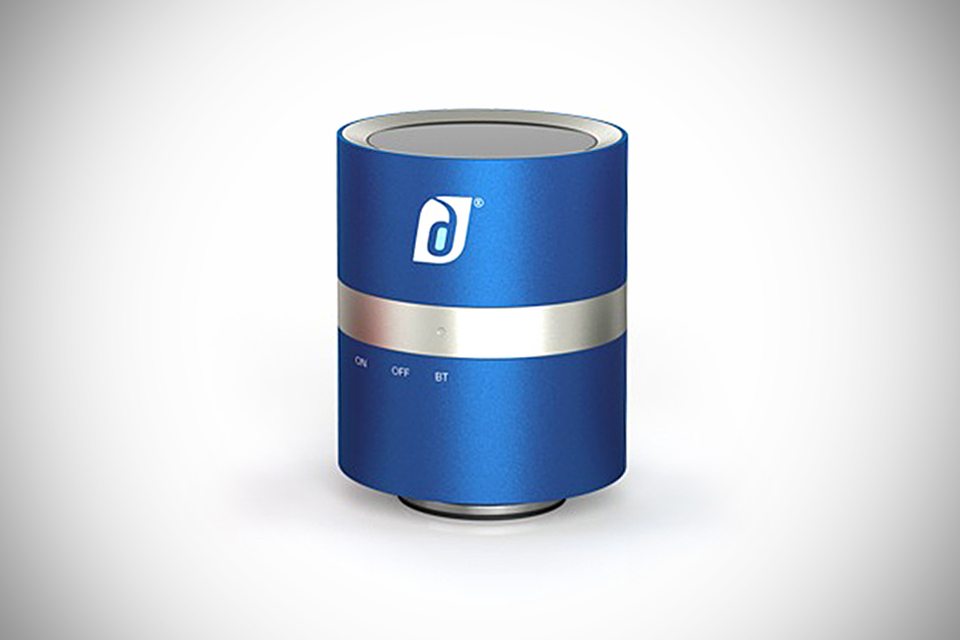 The Damson Twist is a Bluetooth Speaker with a Twist. Not only do you twist it to turn it on, but the twist is that this isn't your conventional speaker. The twist uses Incisor Diffusion Technology that amplifies the sound through whatever surface you set the speaker on. The Twist is wireless and has a rechargeable battery for hours of music on the go.
Don't let the small size of the Twist fool you. It's small demeanor still gives you a great sound and thundering bass depending on what surface you place it on. On of the biggest variables is sound quality with this device is what surface you decide to place it on. The more structurally sound and hollow the better. If you place this on a cardboard box or something made of thin metal you will get a very tinny sound with an annoying vibration to it. Set it on something like a wooden box you will be amazed at the sound that this little speaker can put out.
During testing some of the best surfaces I found for sound were double pane windows and interior walls. Both are well-built and hollow which give the Twist great amplification. Damson also offers a metal window mount that allows you to mount the speaker directly to the window with a suction cup.
The Twist only weigh's 12oz so its perfect to take along with you on a camping trip or to just carry in your purse for some time you may need tunes when your out and about.
If your phone or MP3 player doesn't have Bluetooth you are still in luck. The Twist has a 3.5mm aux input jack. The cable is included in the package.  They also include a charger and charging cable along with a convenient bag to keep your Twist in.
Overall the Twist is what you make of it. It's a neat little speaker but the sound quality all depends on what type of surface you have to set it on. If you have plenty of wood or glass tables around your good to go.  If you're a college student with egg crate furniture, might not work as well.
The Damson Twist is $69.99 and the Metal Mount is $24.99 from Damson.com or their Amazon Store. They come in Blue, Black, Red and Grey.