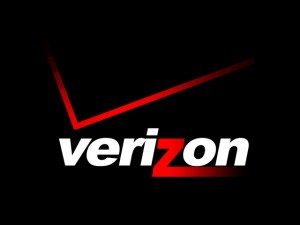 It takes just a few clicks to make purchases online, but waiting for delivery is a drag when you need it now – the very same day. That's why leading e-commerce retailers such as eBay, Amazon, Wal-Mart and Google are testing same day delivery services in select cities – in pursuit of what one blogger called the "lag-less future."
In mid-October, Verizon Wireless became the first wireless provider to offer a same-day delivery service with a pilot program in Philadelphia. Same Day Delivery is part of the customer experience and provides an option for shoppers who order devices – with or without accessories on www.verizonwireless.comto get their items the day the order is placed.
Verizon Wireless introduces same-day delivery to additional markets: New York City, Dallas, Pittsburgh and San Francisco. The Same Day Delivery initiative is part of the company's plan to take advantage of local inventory and proximity to enable shipments from company-operated communication stores.
For Verizon Wireless it's yet another option for customers, including those eager to replace a lost phone or the student who needs that smartphone before flying back to college. New and existing customers may choose same-day delivery when ordering online by 10:00 a.m. Monday through Friday with delivery guaranteed by 7:00 p.m. The cost is $19.99 – compared with the priority overnight delivery fee of $14.99.
Sunday through Thursday, customers placing their order after the normal shipping cutoff times (between 4pm an 12am) will still have the ability to select and receive their order the next day.
The Boston Consulting Group in a recent study found that "affluent millennials" – consumers aged 18-34 with six-digit incomes – are the most fertile target market for same-day delivery.
Their report concluded these young shoppers are 56 percent more likely than the average online consumer to opt for same-day delivery.
Same Day Delivery is one of several options ranging from standard to overnight delivery to in-store pick-up.
"We want customers to have multiple options to help them get the most from their wireless experience," said Melanie VanderValk, Verizon Wireless vice president, national distribution.