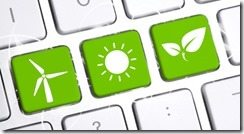 Deregulation in electricity and gas has led to new technologies and choices for consumers. There are several factors driving this new direction, including an aging energy infrastructure, dissatisfaction with inefficiencies, deregulation in other industries, and federal laws setting the stage for competition, including Public Utility Regulatory Policies Act of 1978 and the Energy Policy Act of 1992.
Fuel Cells
Deregulated energy markets are stimulating renewed interest in fuel cells. They are rapidly proving to be a popular alternative energy sources due to several factors. Fuel cell manufacturing and sales costs are dropping as technologies improve and become more widespread. They provide reliable and consistent power when traditional electricity isn't available, with the possibility for wider applications. They offer ease of use with a much smaller environmental footprint and space requirements than traditional electricity.
Low to zero emissions and efficiency mean fuel cells are as viable for residential use as they are for vehicles. Add low lifetime maintenance costs and high reliability, plus flexibility of use, and fuel cells are a more and more attractive home energy option. They can be used independent of grid power or, if allowed, tied to the grid for backup power. They can also be used in combination with other alternative energy systems such as solar and wind power.
Solar Energy
Although solar power has been a controversial subject in some places, successful deregulation in New York, Texas, and Connecticut has led to cost-saving renewable energy options. Solar energy options continue to be attractive for residential and commercial consumers. Steadily falling costs of solar panels have prompted increases in installations since 2009.
Researchers at the German Fraunhofer Institute for Solar Energy Systems have beaten the 2012 record for solar panel efficiency of 44 percent with a new solar cell structure that achieves 44.7 percent efficiency. The new solar cells are for use in concentrator photovoltaics, which more than double the efficiency of conventional photovoltaics, giving them enough energy to power a house.
Wind Power
While residential wind turbines may not be a viable option everywhere, the option to choose wind-generated power instead of grid power is available in many areas because of deregulation. With wind power being generated in 48 states, including top wind power states Texas, Iowa, Wyoming, and New Mexico, wind-generated power is a viable clean, renewable energy source. The National Renewable Energy Laboratory report found that wind turbines in the U.S. could generate almost 10 times the amount of energy required to power the entire nation.