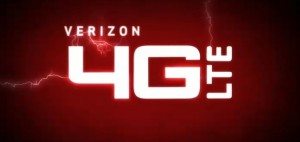 On Dec. 5, a milestone date will be reached as Verizon Wireless celebrates the three-year anniversary of the launch of 4G LTE technology. On that date in 2010, customers in 39 markets across the U.S. became the first to experience that game-changer in mobile technology.
When he first announced the news, Dan Mead, president and chief executive officer of Verizon Wireless, stated, "Verizon Wireless is making the best network even better. Our initial 4G LTE launch gives customers access to the fastest and most advanced mobile network in America."
Fast forward three years, and Verizon Wireless now has more than 500 markets covering more than 303 million people in 50 states, or 95 percent of the U.S. population. With the most reliable 4G LTE network, the largest footprint, and deployment of its Advanced Wireless Services (AWS) spectrum now adding capacity nationwide, the company is ahead of the competition in terms of quality, coverage and technology. Verizon 4G LTE is available where customers need super-fast mobile broadband connections, from major airports to many small towns through the LTE in Rural America program. And Verizon Wireless' 4G network is pure 4G LTE (Long Term Evolution), not a mix of 4G technologies.
Today, the most amazing thing is what people are doing with the network – things that couldn't have been imagined a few years ago. Some of these examples include streaming HD-quality movies to devices; using smartphones and tablets to control temperatures remotely in homes; and monitoring, measuring and enhancing fitness and health-related activities through many products, services and apps.
The network also helps small businesses and entrepreneurs do things they never thought they could.  For example, budding book publisher Adora Pet is able to take credit card payments by smartphone, and shoe entrepreneurs Monica Gonzales and Ann Marie Smith amped up their business, Aldabella Scarpa, with wireless technology as well.
In June 2013, Verizon Wireless launched 4G LTE in its 500th market in Parkersburg, W.Va., and its portfolio of tablets and devices continues to grow in popularity and capabilities.
What's next for Verizon Wireless? Deployment of AWS spectrum in most major markets is adding capacity to the network, as more than 66 percent of the company's data traffic now rides on 4G LTE.  And next year, customers will be able to experience Voice over LTE (VoLTE), a 4G LTE technology that can enable a host of advanced services, including HD
Voice and video chat. 4G LTE roaming for Verizon Wireless customers outside the U.S. will also begin in select countries.
Let us know how 4G LTE has made a difference in your life. Share your experiences on Twitter with @VZWnews or @VZWPaul.