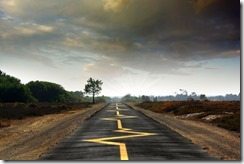 As much as you may think you're fine behind the wheel while talking or texting, statistics beg to differ. The Centers for Disease Control reports that every day in the U.S., nine people are killed and 1,060 people are injured in accidents involving distracted drivers. One in five collisions in 2010 were due to distracted drivers. Distraction is anything that takes your attention away from the road or your hands off the wheel. Phone activity including speaking, texting or holding the phone to your ear, certainly fits this category.
Phones in the car don't automatically have to be bad things, however. If you use good judgment, follow existing law or have a good navigator beside you, your device and various safety apps can be useful tools to enhance your journey.
Aegis Mobility
Aegis Mobility is a Canadian company that offers two apps to reduce distracted driving and improve safety: FleetSafer, which offers solutions for business drivers, and TeenSafer, which offers programs for teens. Both programs offer the ability for an administrator to control mobile device use in specific vehicles, including the ability to completely disable calls, texts or emails, or at least require that calls go through a hands-free device. Other customizable features include the ability to require only approved apps.
Vlingo
Your smartphone may have voice recognition for its own features, but this tool isn't always effective for other commands like making a to-do list. And sometimes, the phone's voice feature only activates if you push a button, something that may not be safe to do in traffic. That's why Vlingo comes in handy – it enables you to speak to your phone through your console or headset. It also includes voice recognition, so what you say can end up as an email – no typing, swiping or pushing "speak" required.
Kelley Blue Book
Kelley Blue Book is a great resource for estimating the value of cars based on their year, condition and model, whether you're the one buying or selling. You can also use it to check safety ratings and for suggestions on features and devices.
Safe Driving Text Machine
You may make the effort to not talk or text while driving, but that doesn't mean your friends, family or co-workers will follow these same rules. Responding to them can just be as distracting as doing it yourself. The Safe Driving Text Machine app will send them a message saying that you're driving and will be happy to talk to them when you've stopped. This app comes with a built-in Drive Mode feature in its devices.
Carma
Carma is a hands-free app with similar features to Vlingo, in that it turns your device into a hands-free unit. It can respond to your questions and receive certain commands. It also automatically adjusts your phone's volume to "loud" while driving and then silences it when the car stops.