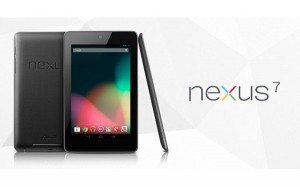 By Albert Aydin
A Google Nexus device with Verizon Wireless means users get the best of Google on the nation's largest and most reliable 4G LTE network.
The Nexus 7 (Black, 32GB model) will be available starting Feb. 13 for $349.99 online and in stores. For a limited time, users can purchase the Nexus 7 for $249.99 with a new two-year activation. Users who have already purchased the Nexus 7 (2013 model) will also be able to activate their device on the Verizon Wireless network after they download the latest software update. Users can add the tablet to their Share Everything plan for an additional $10 per month.
The Nexus 7 runs on the Android 4.4 KitKat operating system and comes with a suite of Google apps, including Google Play to download additional apps, games, books, movies and more. The 7-inch full HD display creates a great movie-watching experience and the compact design makes one-handed use easy. Google Now is also available so users can get real-time information such as weather, traffic updates, news and more based on location.
To accessorize and protect the Nexus 7, the Adopted Folio Frame will be available in Black and Red color options for $49.99. The Speck StyleFolio for Nexus 7 also lets users protect their new tablet and doubles as a stand, ideal for watching movies or doing work. The Speck StyleFolio will be available in Blue, Black and Pink color options for $34.99.
A new tablet also means the opportunity to download new apps. Users can check out the "Must-have Apps" series to find the apps that suit their mobile lifestyle.