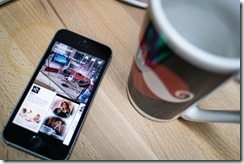 The Internet is all a buzz about Facebook's new "Paper" app, and its new technology. The app is described as everything from a streamlined version of Facebook to a simple app that doesn't quite meet the expectations of everything we expect from Facebook. No matter what your sentiments are, the app is indicative of what we should really be talking about: how new innovations in mobile app design is changing how we intake news and content. The most noticeable change is the change from a "cluttered" news feed to a more minimalist view of your networks and updates.
For the most part, the release of Paper has made us all aware of just how powerful and capable Facebook is in comparison to other companies. Inside Facebook released its "10 First Reactions to Facebook Paper" that describes what this app means for the company. Those reactions include (among others):
? Facebook is a mobile company (and setting foundations for other companies looking to go mobile).
? Facebook is a "fast-follower," meaning that the technology really stems from the app, Flipboard, which has seen its own success since its inception several years ago.
? Advertising will soon change. While the app doesn't have ads now, there will inevitably be ads soon. And on that, it will present new challenges and opportunities for advertisers and businesses.
? Facebook is listening. Despite people leaving Facebook to go elsewhere, the company is morphing into something that people use. While they don't think that Paper will "change the way people think about Facebook, it will change the way millions of people experience Facebook and that can only help the brand."
? What Facebook started, others should follow…
…beyond the emphasis on "news" and cover stories that the app intends to make more efficient for us to access, there is also a large focus on visual content. And because of that, it should only be a matter of time before other companies follow along and re-create their apps as well. Instagram, for instance, could benefit from the Paper integration and increase its own capabilities in photo sharing.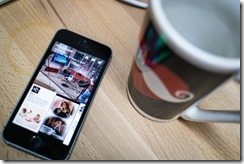 When news and reactions about Paper were released, the company said that content will be "presented in a magazine-style way" which lends itself to more views and what they hope will be an increased readership. With the new design and features of Paper, there is still room to grow and take advantage of. Based on reviews and initial comments on the app, the biggest advantage (and disadvantage) of the app is user control. While the app aggregates content and news for the user allowing the ability to bypass annoying news feeds, the user has little control in categorising or organizing the content.
The changes and developments in the new app will soon change the ways that social media works (and, yes, advertising also). This could have very large implications on businesses and the general public. Facebook forever changed how we connect to the world, and it's taking quick strides to change how the world connects with us. Beyond the social network and content, it will forever change how we think about technology as well.
Jessica Socheski is a freelance writer and tech enthusiast who enjoys discovering tips for mobile app design. You can find her on Twitter.
Image Source: compfight.com