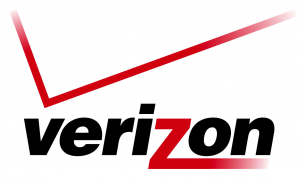 NEW YORK –Verizon is giving its customers who currently have a smartphone on the nation's largest and most reliable wireless network and who subscribe to the Verizon FiOS Quantum triple-play bundle a new way to "double up" and save on their monthly bills.  Starting today (March 7) and for a limited time, customers can sign up at www.verizon.com/doubleup to save up to $480 over the next two years.
Loyal customers have come to know the reliability and strength of Verizon's networks, and they now have even more reason to value these communications services, while new customers have an additional incentive to try these industry-leading 4G LTE and FiOS networks.
New customers who want to experience reliability and speed of Verizon's networks can double up and save when they activate at least one Verizon Wireless smartphone and a FiOS Quantum triple play featuring Internet service of 50/25 megabits or higher, with or without a contract, from March 7 through April 19. Customers with FiOS orders placed by April 19 must, after installation, register by May 19, 2014, to be eligible for the double- up savings.
Customers will receive $10 off their Verizon Wireless bill and $10 off their Verizon FiOS each month, as they stream video, access the Internet, and stay in touch with family and friends using these networks. The savings of $10 each for wireless and wireline services will be applied on customers' monthly bills for 24 months as long as the qualifying services are maintained.
Verizon Communications Inc. (NYSE, Nasdaq: VZ), headquartered in New York, is a global leader in delivering broadband and other wireless and wireline communications services to consumer, business, government and wholesale customers. Verizon Wireless operates America's most reliable wireless network, with nearly 103 million retail connections nationwide. Verizon also provides converged communications, information and entertainment services over America's most advanced fiber-optic network, and delivers integrated business solutions to customers in more than 150 countries. A Dow 30 company with more than $120 billion in 2013 revenues, Verizon employs a diverse workforce of 176,800. For more information, visit www.verizon.com.
####
VERIZON'S ONLINE NEWS CENTER: Verizon news releases, executive speeches and biographies, media contacts and other information are available at Verizon's online News Center at newscenter.verizon.com. The news releases are available through an RSS feed. To subscribe, visit newscenter.verizon.com/corporate/feeds.