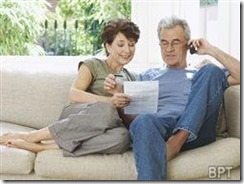 (BPT) – Whether taking the plunge and joining the smartphone crowd or simply replacing a tired old cellphone, buying a new device takes careful deliberation. From selecting carriers and avoiding contracts to deciding on a type of phone and a specific model, numerous decisions must be made to find the right phone for your life's next adventure.
In most cases, phones are purchased from service providers who offer coverage, plans and troubleshooting help. Interacting with a provider's customer care agents is inevitable, so do some legwork to see how the industry's players stack up. Publications like Consumer Reports will rate carriers on various criteria, with customer satisfaction chief among them.
Beyond customer service it's important to also evaluate the coverage available. Major wireless carriers offer nationwide coverage, but oftentimes it's possible to get access to the same national networks at a fraction of the cost. Mobile virtual network operators (MVNO) pay wholesale prices for network access and offer consumers more competitive pricing. Be sure to check into an MVNO's longevity, reputation and underlying networks before going this route.
Although flexible calling plans are growing more prevalent, long-term contracts remain standard practice among major carriers. It's possible to buy phones without getting a package under contract, but the phone's cost will be much higher. For instance, the Apple iPhone 5S runs $649 and up without a service contract. When purchased with a wireless plan from AT&T, Sprint or Verizon, the same phone costs as little as $199. However, all of these carriers require a two-year contract, and the fine print may include hidden fees or even penalties for terminating early, switching plans or changing phones.
No-contract phone companies are ramping up their phone offerings to compete with major carriers. These companies typically offer flexible plans that allow customers to pay for what they use, not what they don't. Since a customer isn't guaranteed to stick around for two years, higher-end phones may cost more up front. However, the price may be worth having the freedom to make adjustments to a phone or plan without penalty. Consumer Cellular, for instance, lets customers adjust plans at any point if another option saves money.
After reviewing carriers and contract options, consider the type of phone suitable to a particular lifestyle. Basic feature phones are still available for individuals who simply want the convenience of a cellphone. These phones are capable of calling, texting and emailing, as well as taking photos. Minimal voice and data use should mean lower bills, which could be attractive for those on a fixed-income lifestyle.
Smartphones have soared in popularity thanks to their awe-inspiring capabilities, and tech-savvy youth aren't the only ones using them. Older generations have found smartphones surprisingly easy to learn and use. Larger touch screens and displays can be easier to manipulate and view, particularly if arthritis is starting to creep in or reading glasses have become a new accessory.
For boomers celebrating a first grandchild or taking a long-anticipated trip, high definition video and photo-taking capabilities of smartphones make it easy to share life's new moments. Plus, phones with front-facing cameras allow for video chats on the go. Thousands of apps help manage daily life, and with their operating system platforms, smartphones can stream video or download large files. Look for tested platforms like Android, Blackberry, iPhoneOS and Windows Mobile.
Cellphones are pricey and sensitive devices. Consider how you can protect your investment from accidents like spills or drops or replace it in the event of theft. An array of skins, covers and cases can keep phones working and looking like new, while insurance plans can soften the financial blow of buying a replacement should the unexpected happen.
Finally, although few and far between, some service providers still offer trial periods. Take advantage of the opportunity to test a phone to ensure that it meets expectations. If not, it should be possible to trade up – or down – without penalty.