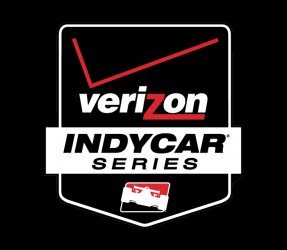 We have a fun announcement to share! Verizon is the new title sponsor for theIndyCar series and fans will soon experience all our technological innovations have to offer. In today's announcement, many of the sports writers (also self-proclaimed Verizon users) said they wanted to know how fast the tech-racing partnership would result in wireless advances for the fan experience.
The answer: Very soon.
The deal is a marriage between fast cars andfast network, which Hulman & Co. CEO Mark Miles said is "a great match."
One of the sports writers participating in Friday's media update call said he was "shocked" at how much fans check scores and speeds at the track on their mobile devices – noting that Verizon service worked at the track when others did not.
We also just grabbed the checkered flag for a win with independent scores fromRootMetrics and J.D. Power and Associates – an indication that the reliability of our 4G LTE network is just as capable of winning the race with consumers against wireless competitors.
The exclusive deal with Verizon for open-wheel racing will kick off national ads soon to help promote the sport.
We have been the wireless sponsor the past four years, and Miles noted Verizon's agility when it came to negotiating the title spot. "When we got ready (with a title sponsorship), getting to a signed agreement was like IndyCar – record fast," he said.
We also continue to sponsor Team Penske.
The first in the 18-race partnership this season kicks off at the Firestone Grand Prix of St. Petersburg March 30.
What do you think about the INDYCAR and Verizon partnership? Let us know in the comments, or send us a tweet using #vzwmidwest.