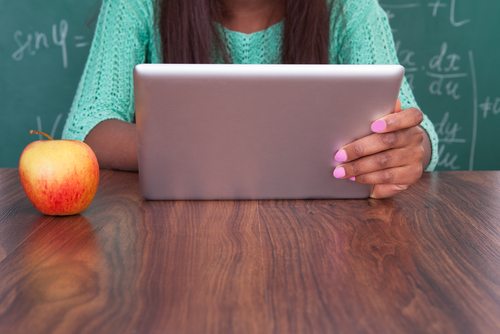 Remember when you struggled to keep up while your teacher dictated notes? When you had to carefully pack your textbooks in a way that would keep your bag light? When colorful sticks of chalk and whiteboard markers were a common sight in classrooms?
For a student in 2014, these concepts would be archaic at best and alien at worst. With most notes taken on tablets, textbooks read on e-readers and lectures recorded on mobile phone apps, technology has made learning much easier and more convenient.
Technology in the Classroom
Based on a CourseSmart and Wakefield Research study, Mashable reported that in a sample size of 500, 73 percent of college students said that they cannot study without technology. Seventy percent of them used keyboards to take notes, while 91 percent used email to communicate with their professors. A whopping 98 percent of students who owned an e-reader read e-textbooks and 65 percent used digital devices to make presentations.
Technology not only helps students learn at their convenience, but it also helps them to grasp concepts faster. Video tutorials and recordings of lectures help students learn through repetition. While discussion forums and chat-study sessions via programs like Skype, help to clear mutual difficulties while studying.
In the classroom and around campus, apps and websites make learning easy and fun. Apps like Evernote and Wunderlist help students get organized, while Snoozerr helps record lectures.
Technology in education has also proved to be a lot more eco-friendly and cost-effective. With everything done online, a sizable chunk of paper for notebooks and textbooks is saved. Cost-wise, digital textbooks cost approximately 40 percent less than printed textbooks.
Technology Outside the Classroom
Take a typical college scenario a decade earlier. You had to follow a set schedule of classes, with tests and assignments at regular intervals, regardless of whether you were ready for them or not. Difficult concepts explained in the classroom were murky in your mind and practical study was limited. Special tutoring had to be requested for in the case of struggling to grasp concepts. Most importantly, students had to be students pretty much all the time.
Technology and e-learning has changed all that for good. With the advent of technology, concepts like virtual tutors, video lectures, virtual flash-cards and live discussion forums enable students to learn at their convenience. Studies have also shown that e-learning has the power to increase information retention rates by up to 60 percent.
Education can now go beyond the realm of schools and colleges, and right into people's homes. Anybody can take a course and obtain a degree at any point in life, no matter what stage of life they are in. The best part? They can learn at will, which makes learning more attractive.
E-learning is also eco-friendly as shown in a Design Innovation Group study. The report proved that e-learning consumes 90 percent less energy than traditional courses, and the amount of CO2 emissions (per student) is also reduced by up to 85 percent.
In short, learning today has become all about retaining and being able to apply those concepts in real life. Inside and outside the classroom, it's about understanding, interpreting, creating and using knowledge as a springboard.