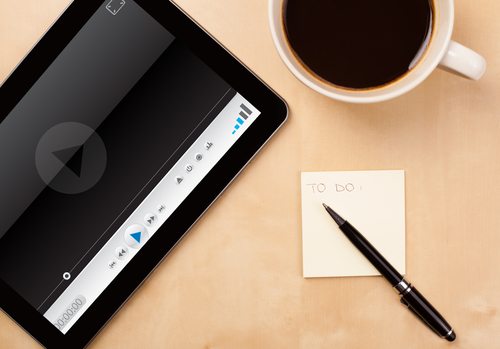 The demand for skilled manipulation of video has grown in recent years as we continue to attempt to do more with less. Amateur filmmakers, small business owners and the average Joe don't have access to teams of videographers, studio-quality equipment and dozens of editing bays to produce original content. Oftentimes, smaller firms have to rely on blending original content with stock video.
Once you own stock video, it's possible to pick and choose the footage that works best to augment your digital messages. You'll often need to find general, clip art images to insert into your company videos. B-roll isn't always easy to come by.
As the demand for video increases, so does the demand for quality stock photo, video, and time-lapse. Follow these tips to get the most out of editing stock video footage.
Quick Edits to Save Cash on B-roll
Shoot what you can. For example, if you have to strictly focus on interview testimonials, it might not be possible to capture b-roll of every single element the subject discusses. Engage the audience by integrating original footage with a mix of stock video. This will make the film much more visually pleasing.
In contrast, there are some scenarios in which filmmakers may have limited access to the subject or focus of a project. Take the example of a company official who shares details about a new building that has yet to be built. There's no way to capture footage of activity at the site itself. So, what's the premise of the new building? There is much left to the imagination. Is it a classroom, factory or store? A challenge like this could require a savvy videographer to find stock footage of students in a learning environment, an assembly line at a plant, or customers shopping.
Sites that sell stock footage make their clips searchable by subject or type to make the process effortless. Editing is also easy. Simply upload the clip into your video editing software, trim or modify to fit the flow of your reel, and insert the clips to fit as b-roll. Footage as simple as a smartly shot city landscape, a beach or real people represent your company's products or services can enhance the viewer experience. B-roll is important to keep the average viewer engaged.
Maximize Editing Tools for Artistic Effect
Final Cut Pro X and similar editing software have developed into advanced technologies that any user can operate. Even iMovie 11 has a variety of standard special effects tools that can be used to produce professional caliber Web videos.
Small alterations like changing the speeds of clips can be an effective way of capturing an audience's attention. Similarly, if you're looking for uniformity, you can find prepared clips that fit the speed or tone of the video you're producing. Consider using time-lapse video, too. Shutterstock provides a range of time lapse videos that could serve effectively as bookends on a video, either to speed people into the beginning or conclusion of the video. Stock video footage, saves time on filmmaking, which allows videographers to dedicate more time to the post production process.