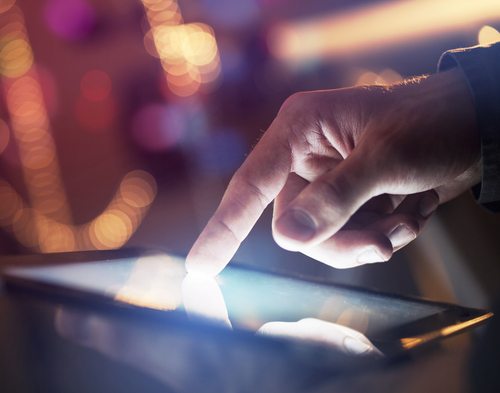 If you don't have a tablet by now, you may be getting one soon enough. Tablets were at the top of many gift-givers' lists last Christmas—according to a CNET survey, a whopping 40 percent of tech shoppers planned on buying a tablet for a lucky loved one. Then there's this prediction from International Data Corporation: More tablets will ship in 2015 than desktop computers and laptops combined. You already do pretty much everything on your smartphone, so what's the big deal about owning a tablet? Plenty. Here are five cool things to do on a tablet:
Control Your Home
Did you turn off the coffeemaker? How about the oven? Did Junior set the security system when he left for school? What's the babysitter up to? What's the dog up to?
With smart appliances and their companion apps, you could control all this and more from your tablet. Sales of automated systems for the home could reach $44 billion by 2017, predicts the wireless industry group GSM Association. These systems enable you to monitor real-time or recorded footage from a security camera or nanny cam, arm and disarm your home's security system, start and stop the wash cycle in your washing machine, raise and lower the thermostat and turn appliances and lights off and on from anywhere in the world.
Personal Cooking Tutor
Can anybody cook? Well, maybe, but with a tablet in the kitchen, you certainly have a better chance of turning out a culinary masterpiece. Your tablet can serve as a multimedia recipe book and cooking tutor, and with apps like Evernote Food and Food Planner Pro, you can import recipes, create shopping lists and plan family meals. Need a how-to video for those twice-baked potatoes or that mango granita? Fire up your tablet to CookForYourLife.org, which has just about every tutorial a budding chef could want.
Universal Remote Control
Your tablet can control and tailor your entertainment experiences. Use it as an e-reader, to stream live entertainment right to the device or to your TV, navigate your gaming console, launch various games and apps and post straight to social media networks during gameplay or viewing. You can even use it to skip ads. According to TechLife.Samsung.com, with a tablet and a service like MyTVChoice, viewers can substitute other programming for ads during specific TV broadcasts.
In the Car
Mount your tablet to your dashboard (some devices even come with a car dock attached), and you have the perfect navigation and media center for your car. Access GPS without fumbling for your phone, check your Google calendar at a red light and play all the Pandora or Spotify you want. For DIY instructions on mounting a tablet in your car, visit Lifehacker.com.
Create Your Art
What's your creative outlet? Making music, drawing, painting, writing? You can do all those and more on a tablet. Sketch and draw using a stylus (pro tip: it's difficult to draw using those big, rubber-tipped styluses; try one with a pointed hard plastic tip instead), create high-resolution digital paintings or make music with an app like GarageBand. With a wireless keyboard and stand, aspiring writers can easily write wherever and whenever inspiration hits them. Try doing that on your smartphone.