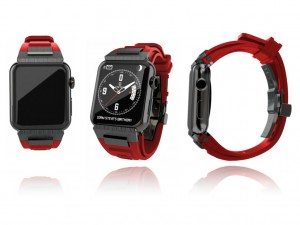 Looking for a way to make your Apple Watch work for both Stylish Events as well as while your out Jogging? Check out this KICKSTARTER and help them get this fully funded.
About us
Dwiss SA is a company based in Lugano Switzerland, we produce hi-end limited edition mechanical watches, we are pioneering in the use of exquisite materials like niobium to built watch cases. Now we like to introduce the first ever accessories designed for apple watch, a collection of covers and a collection of straps and lugs, making apple watch unique just like everyone of us.
What we need
We need funds to produce the first accessories for the upcoming Apple watch.
The first are colorful covers that will attach to the watch just like the covers attach to the iPhone.
The second is to produce straps and lugs with that will make your Apple watch unique, can be attached just like any other Apple Watch strap.
How you can help and what do you get
You can help us making any offer to make it happen.
You can choose a PERK can get:
– Watch faces designed and programed by us.
– Plastic COVERS to protect and give a colorful look to your watch.
– Straps and lugs exclusevelly designed to ehanced even more your future watch.
Watch faces (dials)
With any contribution you will get this amazing watch faces


COVER candy
Cover candy is a accessory to protect and enhance your apple watch.
Just like the covers you have for your iPhone but try to imagine it for your watch. This Thermoplastic Polyurethane (TPU) Plastic protections can easily be attached to apple watch.
Bellow you can see how the upcoming Apple Watch will look like with the covers attached to then, note the PERKs do not include the watch and straps, just the cover you can see alone in the third picture.