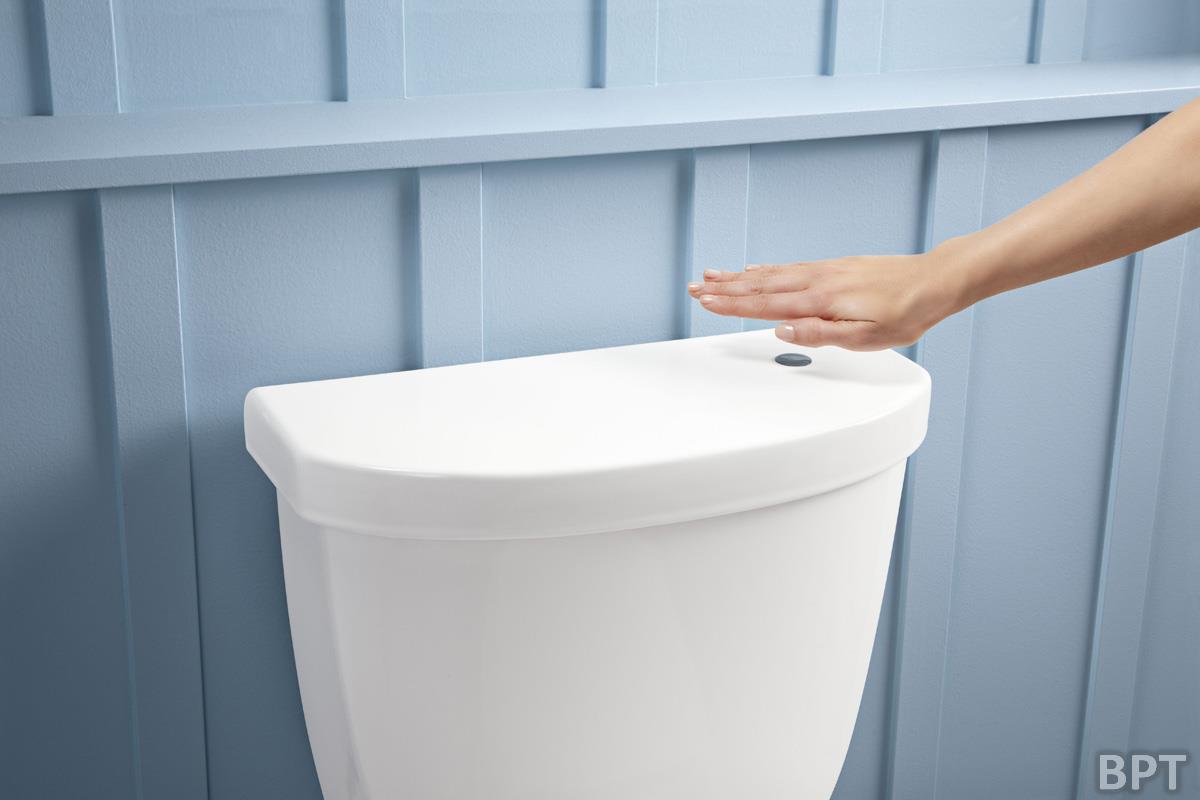 (BPT) – Think home technology begins with your wireless, programmable thermostat and ends with the high-definition, 3-D, web-enabled flat-screen TV with surround sound? Think again – whole home technology means using leading-edge devices to improve life in every room of the house, including the bathroom.
From toilets that flush without being touched to waterproof TVs for the shower, the latest bathroom technology can make the room safer, cleaner, healthier and more enjoyable for everyone. Here is a handful of high-tech home improvements for one of the most-used rooms in any house:
Safer, healthier toilets
You don't have to be a scientist to know the toilet is one of the most germ-filled locations in any house – even if you're meticulous about keeping it clean. Touching spreads those germs from surface to surface. Just as touch-free faucets have improved hygiene in the kitchen, a touchless flush toilet can help make the bathroom a healthier and more hygienic place.
"The toilet trip lever is an obvious area of hygienic concern," says Brian Hedlund, marketing manager of Kohler toilets and bidets. "Touchless takes that concern out of the equation, using new technology to provide a touchless way to control the flush."
Kohler's touchless sensor creates a precise electromagnetic field that accurately and reliably detects when users hold their hands above the toilet to trigger the flush. The company's Cimarron toilet comes with touchless technology already installed, and virtually any single-flush toilet with a canister or flapper-type flush can be retrofitted to work with the Kohler Touchless Flush Kit. The sensor runs on four AA alkaline batteries, which power the sensor for six to 12 months, depending on the volume of use.
Also from Kohler, the Nightlight Toilet Seat illuminates the seat with two gentle, blue LED lights, one to help you see the toilet area and the other to light the bowl once the lid is opened. The seat provides enough light to enhance nighttime safety and eliminates the need to turn on brighter, overhead lights that could disrupt your ability to go back to sleep. Available on Kohler's Cachet Q3 and Reveal Q3 toilet seats, the nightlight operates on a timer and powered by replaceable batteries.
The extras
Americans do much more in bathrooms than simply "take care of business." The bath is also a hub for personal health, where we weigh ourselves and care for our mental health with relaxation. Extras like towel warmers, TVs and high-tech scales add a touch of luxury to the bathroom.
Towel warmers have been around for centuries; wealthy 19th century and early 20th century homes were often outfitted with warmers that used a home's steam heat system. Today, towel warmers feature several improvements such as high-tech warming bars, detailed temperature controls with multiple settings, timers and energy-efficient features.
Most people weigh themselves in the bathroom, and technology has also touched the traditional bathroom scale. It's easy to find visually appealing scales that serve multiple functions besides simply displaying your weight. From scales that also measure body mass index (BMI) to wireless-enabled models that allow you to track your weight loss, BMI and other health indicators with a smartphone app, bathroom scales are more user-friendly than ever.
Finally, technology has made it possible to shave, shower or relax in the tub while never missing your favorite TV show. You can opt for a waterproof television that you can watch while showering, or choose a medicine cabinet that features an LCD TV screen in a mirrored door.