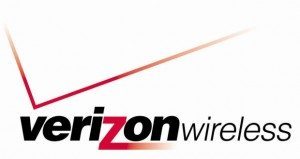 Pittsburgh Residents Can Donate Toys
at Area Verizon Wireless Communications Stores
WHO:                                                 Verizon Wireless, operator of the nation's largest and most reliable 4G LTE (Long Term Evolution) network.
Crisis Center North, a domestic violence counseling and educational resource center providing free empowerment counseling and advocacy to adult, teen, and child victims of domestic violence in the northern and western communities of Allegheny County.
WHAT:                                               In an effort to help ensure children affected by domestic violence experience some joy this holiday season, Verizon Wireless is holding a toy drive at its retail communications stores in the Pittsburgh area. Beginning on Monday, November 24, 2014, the company's 20 area communications stores will be collecting new toys for children served by Crisis Center North.
The collection will run from November 24 to December 11.
WHERE:                                             Customers can drop off  new toys to any of the following Verizon locations:
250 Settlers Ridge Center Dr., Pittsburgh
301 South Hills Village, Pittsburgh
505 Synergy Dr., Uniontown
Robinson Town Centre, 1970 Park Manor Blvd., Pittsburgh
1224 Mall Run Rd., Uniontown
Washington Crown Center, 1500 W. Chestnut. St., Washington
North Huntingdon, 933 Magill Dr., Irwin
3828 William Penn Hwy., Monroeville
355 5th Ave., Pittsburgh
Century III Mall, 3075 Clairton Rd., West Mifflin
North Hills, 4930 McKnight Rd., Pittsburgh
Waterfront, 163 E. Bridge St., Homestead
234 Pittsburgh Mills Circle, Tarentum
Hermitage Square, 3372 E. State St., Hermitage
20436 Route 19, Cranberry Township
870 Rostraver Rd., Belle Vernon
Westmoreland Mall, Route 30 East, Greensburg
5113 Route 30 East, Greensburg
380 Beaver Valley Mall, Monaca
540 Butler Crossing, Butler
QUOTES:                                           "This time of year can be particularly difficult for parents in domestic violence situations trying to give their children a sense of normalcy," said Mark Frazier, president–Ohio/Pennsylvania/West Virginia Region, Verizon Wireless. "At Verizon Wireless, we want to do what we can to help ensure Crisis Center North has its shelves stocked with toys for the children it serves during the holidays."
"Every child should have the opportunity to experience joy, during the holiday season," said Grace Coleman, Executive Director, Crisis Center North. "By participating with Verizon Wireless, the community can work together to ensure that child victims of domestic violence not only have toys to play with but are also given the gift of hope."