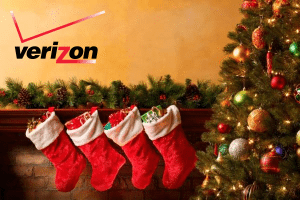 Pittsburgh Residents Donated Toys during Drive Held at
Area Verizon Wireless Communications Stores
WHO:                                                 Verizon Wireless, operator of the nation's largest and most reliable 4G LTE (Long Term Evolution) network.
Crisis Center North, a domestic violence counseling and educational resource center providing free empowerment counseling and advocacy to adult, teen, and child victims of domestic violence in the northern and western communities of Allegheny County.
WHAT:                                              In an effort to help ensure children affected by domestic violence experience some joy this holiday season, Verizon Wireless held a toy drive at its retail communications stores in the Pittsburgh area. The collection ran from November 24 to December 11 at the company's 20 area communications stores. In all, Verizon collected 350 new toys for children served by Crisis Center North.
Verizon Wireless also made a $1,000 donation to the organization.
QUOTE:                                              "This holiday season, Verizon Wireless held a toy drive to collect toys for the Crisis Center North to provide to children whose families have recently escaped domestic violence situations," said Mark Frazier, president–Ohio/Pennsylvania/West Virginia Region, Verizon Wireless. "We're so pleased that Verizon Wireless will be able to deliver 350 toys and make a $1,000 donation to the Crisis Center North just in time for the holidays.  I'd like to thank all of the local residents who helped to make this toy drive a success and this time of year a little brighter for families affected by domestic violence."